Nordstrom misses sales, profit forecasts for fourth quarter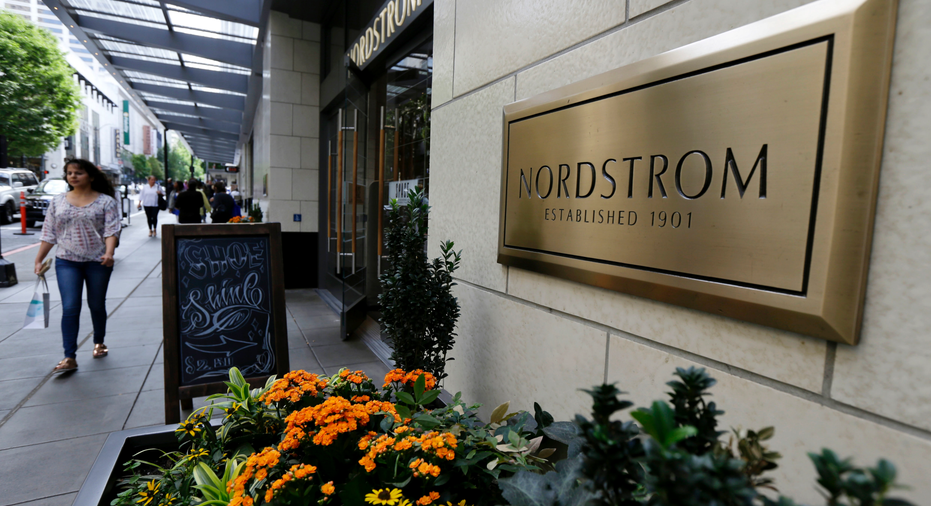 Nordstrom Inc., which has said that members of the founding family are looking into a buyout of the department store chain, reported sales and profits Thursday that fell short of expectations for the quarter that includes the holiday season. Its shares fell nearly 4 percent in extended trading.
The missed targets overshadowed Nordstrom's healthy 2.6 percent increase in sales at established stores, which is a key measure of a retailer's health.
While some observers had expected a buyout deal to be announced with the fourth-quarter results, the Seattle-based company said only that it doesn't plan to repurchase any shares while the family explores the possibility of a "going private transaction." The Nordstrom family members, including co-presidents Blake, Peter and Erik Nordstrom, are trying to line up the financing to buy about 70 percent of the stock they don't already own.
As department store chains have tried to adapt to changing customer behavior, taking the company private would pave the way for the department store chain to manage its reinvention without the watch of the public markets.
Nordstrom renewed its bid to go private in January after it suspended its attempt last October until after the holiday season. Nordstrom's board had formed a committee of independent directors last June to represent the company in any talks with the family over a potential sale.
Though department stores are still adapting, an improving economy and the highest consumer confidence since 2000 have helped perk up holiday season sales at stores including Nordstrom.
Nordstrom said total company comparable sales rose 2.6 percent. In the Nordstrom brand, which includes U.S. and Canada full-priced stores, Nordstom.com and Trunk club, net sales increased 6.4 percent and comparable sales increased 2.4 percent. Top-performing categories included children's and men's clothing.
In the Nordstrom Rack brand, net sales rose 15 percent, while same-store sales increased 3.7 percent. The company said Nordstrom Rack, its off-price business, gained 6 million new customers with approximately one-third of off-price customers expected to also shop at the full-price business over time.
Nordstrom reported a fourth-quarter profit of $151 million, or 89 cents per share. That compares with $201 million, or $1.15 per share in the year-ago period. Earnings adjusted for pretax expenses and non-recurring costs were $1.20 per share. The average estimate of nine analysts surveyed by Zacks Investment Research was for earnings of $1.24 per share.
Revenue came to $4.6 billion. Five analysts surveyed by Zacks expected $4.62 billion. In the year-ago period, sales were $4.24 billion. For the year, the company reported profit of $437 million, or $2.59 per share. Revenue was reported as $15.14 billion.
Nordstrom expects full-year earnings of $3.30 to $3.55 per share, with revenue of $15.2 billion to $15.4 billion. Analysts expected $3.29 per share on revenue of $15.6 billion, according to FactSet.
Shares of Nordstrom fell $1.98 to $48.50 after dropping 1.6 percent in regular trading.
_____
Elements of this story were generated by Automated Insights using data from Zacks Investment Research. Access a Zacks stock report on JWN at https://www.zacks.com/ap/JWN
___
Follow Anne D'Innocenzio at http://www.Twitter.com/adinnocenzio