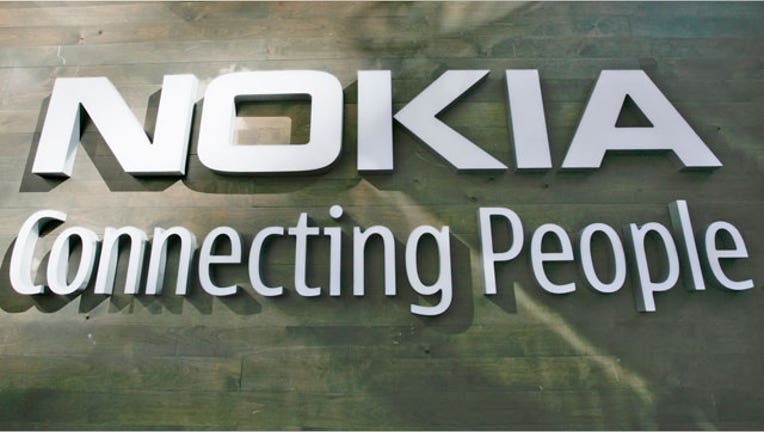 Finland's Nokia reported better-than-expected profits for itsmainstay telecom network equipment business but warned that rollouts for new mobile networks would start to slow this year in its most vital market China.
Nokia's network gear business, which accounts for more than 90 percent of its stand-alone sales, reported fourth-quarter operating profit margin of 14.6 percent, compared with 14.0 percent a year earlier and 13.8 percent in a Reuters poll of analysts.
Net sales for the Nokia group decreased 3 percent in constant currency terms to 3.609 billion euros ($4.08 billion), it said.
"They didn't give any financial guidance for this year, and all they said about the outlook was that the (networks) market demand looks rather weak. This is a bit like walking in fog," said Mikael Rautanen, analyst at Inderes Equity Research.
"But the result was strong, the networks unit is in a very good shape, and Alcatel also put out some good quarterly numbers," said the Helsinki-based analyst, who recommends investors reduce their holdings in the stock.
Nokia last month started to combine its operations with Alcatel-Lucent, and this week it said it holds 91 percent of Alcatel shares following a second round of its 15.6 billion euro all-stock offer.
Separately, Alcatel-Lucent said in a statement that its fourth-quarter adjusted operating profit grew to 560 million euros from 284 million euros a year ago, helped by stronger sales at the end of the year, notably in software.
Revenue over the period rose 13 percent to 4.16 billion euros.
Catch-up patent payments from Samsung Electronics helped Nokia's total operating profit in the quarter grow 46 percent from a year ago to 734 million euros ($829 million), roughly in line with market consensus.
Nokia proposed an annual dividend of 0.16 euros per share and a special dividend of 0.10 euros per share, compared with analysts' average expectation of 0.19 euros.
Nokia said it would issue its full-year outlook for the combined networks business in conjunction with its first quarter results.
The acquisition is aimed at helping Nokia compete with Sweden's Ericsson and China's Huawei in the network gear market where limited growth and tough competition are pressuring prices.
($1 = 0.8853 euros)
(Additional reporting by Tuomas Forsell, Mia Shanley and Anna Ringstrom; Editing by Eric Auchard and Biju Dwarakanath)