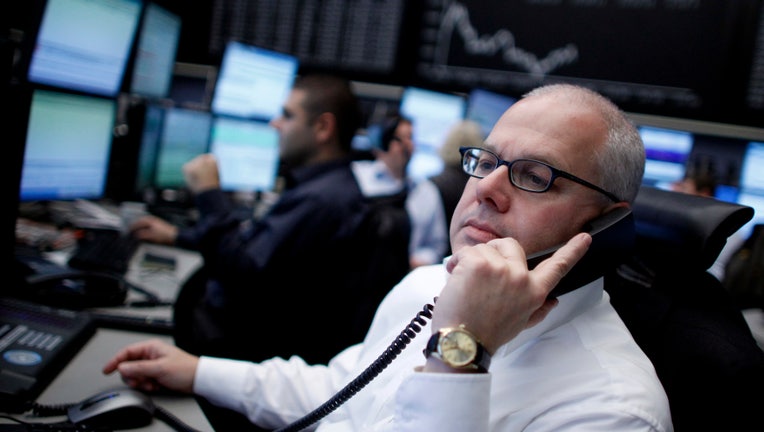 A 40 percent surge in Nokia on Tuesday boosted technology shares and helped European equities to set a one-week high after Microsoft said it would buy the Finnish company's phone business.
Nokia added the most points to the FTSEurofirst 300 index and helped the STOXX Europe 600 Technology index to rise 3 percent and lead all other sectors after the 5.44 billion euros ($7.2 billion) deal for Nokia's phone business and license patents.
The scale of the move higher was fuelled by the large number of investors who had borrowed Nokia stock to sell on in the hope of further price falls, but who had then been forced to buy back after the announcement to limit their losses.
Data from Markit showed that of the shares made available to be borrowed, 66 percent were out on loan.
The move marks the exit of the 150-year-old company from the global cellphone market it once dominated.
The news followed Verizon Communications' move on Monday to pay $130 billion to buy Vodafone out of its U.S. wireless business, highlighting fresh appetite for mega merger and acquisition (M&A) deals on the back of improving global economic outlook.
"We are in an environment of growing merger fantasy for sure as economic conditions are improving, companies are cash rich and interest rates are very low. I see more mega deals taking place in the fourth quarter," Christian Stocker, equity strategist at UniCredit in Munich, said.
"The overall market is in a consolidation phase after yesterday's strong gains. In the very short term, we see a positive mood in the market. However, geopolitical concerns related to Syria are forcing investors to trade cautiously."
At 0743 GMT, the FTSEurofirst 300 index was 0.3 percent higher at 1,220.42 points after gaining as much as 1,220.82, the highest level in a week.
However, gains were limited on concerns regarding Syria, with the U.S. administration preparing to persuade Congress to back plans for an attack on the country. The potential cost of a military strike against Syria could also reignite concerns about the U.S. budget and unsettle investors.
The broader stock market also found support from data showing China's service sector grew in August following news earlier this week of strengthening factory activity there.
European mining shares rose 0.5 percent on data from China, the world's top consumer of industrial metals. (Editing by Chris Pizzey, London MPG Desk, +44 (0)207 542-4441)