No Way! A Profitable Marijuana Stock?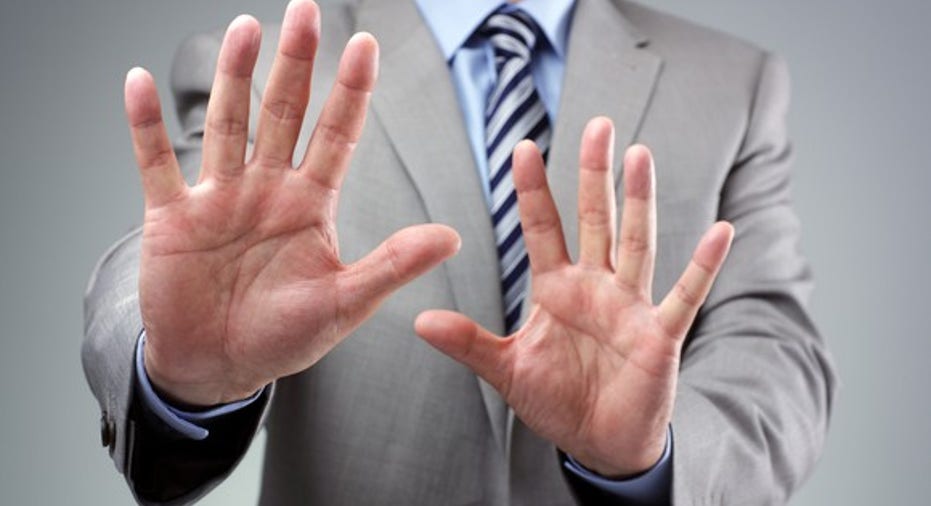 There simply aren't many industries that can offer investors the long-term growth rate presented by legal marijuana.
It's an oft-overlooked point, but just 22 years ago not a single state had approved a medical cannabis law, and the idea of recreational pot being legal would have been practically laughable. Data from Gallup shows that public support for a nationwide legalization of marijuana was just 25% at the time.
Fast-forward 22 years and we now have 28 states that have legalized medical cannabis, eight states that have passed a recreational pot initiative, and 60% of respondents in Gallup's poll from 2016 want to see marijuana legalized across the country. That's one impressive turnaround in a relatively short time period.
Image source: Pixabay.
However, at the center of marijuana's expansion are its incredible growth figures. Cannabis research firm ArcView Market Research pegged legal North American sales at $6.9 billion in 2016, a 34% year-over-year increase. But, this still left an estimated $46.4 billion in sales on the black market. For investors, there's the opportunity to take advantage of organic growth within states (Colorado wound up topping $1 billion in legal pot sales after only 10 months last year, compared to $996 million in marijuana sales in all of 2015), state-level legalization and expansion, and consumer-switching from the black market to the legal market.That's what makes investors swoon over marijuana stocks.
Marijuana stocks present a laundry list of problems
Unfortunately, marijuana stocks have one pretty large thing in common: They're losing money hand over fist.
Recently, I examined 10 of the key reasons why investing in marijuana stocks probably isn't a good idea. Ongoing losses and the fact that most pot stocks are penny stocks that trade on the over-the-counter exchanges (where locating up-to-date and accurate information can sometimes be a challenge) were just some of the core reasons why I advocated for caution in the industry rather than blind buying.
In addition to losses, most marijuana businesses face a cadre of disadvantages caused by pot's Schedule I federal legal status. For instance, most cannabis businesses are unable to procure basic banking services, such as a checking account or line of credit. Financial institutions ultimately report to the federal government, and the federal government says marijuana is illegal, therefore banks that deal with pot businesses could be construed as laundering money and may be punished at some point in the future.
Image source: Getty Images.
Tax disadvantages are also apparent. Businesses that sell an illegal substance are barred by U.S. tax code 280E from deducting normal businesses expenses when preparing their taxes. This means being taxed on gross profits instead of net profits.
And, of course, there's the Trump/Sessions factor. Donald Trump, while fairly supportive of medicinal marijuana, hasn't been as open to recreational marijuana of late. White House press secretary Sean Spicer has suggested that Trump will push for more stringent federal enforcement on recreational pot in the future. Likewise, Attorney General Jeff Sessions has made no secret of his dislike for marijuana while in the Senate or in his new role as attorney general.
Holy cow! A profitable marijuana stock?
However, one marijuana stock appears ready to break from the mold. Though it's not profitable yet, there's a very good chance that U.K.-based GW Pharmaceuticals (NASDAQ: GWPH) could be quite profitable on a recurring basis by 2020.
GW Pharmaceuticals is a drug development company with a focus on discovering cannabinoids from the cannabis plant. The aim of GW Pharmaceuticals' research is to use these cannabinoids with the natural CB receptor system in our bodies to effect desired biological change. GW Pharmaceuticals has research ongoing in cancer pain, diabetes, schizophrenia, glioma, and epilepsy, to name a few indications.
Image source: GW Pharmaceuticals.
For the time being, GW Pharmaceuticals has just one drug approved for sale, Sativex, which is used to treat spasticity associated with multiple sclerosis. It's worth noting that Sativex is not approved for sale in any form in the United States and that it missed the mark in a pivotal phase 3 study in the U.S. on cancer pain. It is, however, approved in 16 countries outside the U.S., albeit it generates only a pittance in sales compared to GW Pharmaceuticals' $3.3 billion valuation.
But, GW Pharmaceuticals is expected to add a new product to its portfolio fairly soon. Experimental drug Epidiolex passed two pivotal late-stage studies for two rare types of childhood-onset epilepsy with flying colors. In all studies, Epidiolex led to a statistically significant reduction in seizure frequency compared to the placebo over 14 weeks, lining the drug up to possibly be approved by the Food and Drug Administration to treat Lennox-Gastaut syndrome and Dravet syndrome. Since both are orphan (i.e., rare) diseases, GW Pharmaceuticals should be expected to retain substantial pricing power.
Assuming Epidiolex dominates both indications and is successful in label expansion opportunities in tuberous sclerosis and infantile spasms, which are currently in clinical study, then the rosiest forecasts project as much as $3 billion in peak annual sales. It's worth noting that "rosy" estimates are often utopian, but it gives a good idea to Epidiolex's potential. By 2020, Wall Street is estimating that GW Pharmaceuticals will be raking in over $715 million in sales and generating $4.22 per share in profit.
Maintain your discipline
Does this mean you should rush out to buy what could be marijuana's first sustainably profitable stock?
Probably not.
Image source: Getty Images.
While Epidiolex is clearly a potential game changer for GW (it still needs to be approved by the FDA), the company's primary reliance on a single drug will be worrisome. There are also a lot of assumptions being made about the peak sales of a drug that hasn't even been approved yet. The FDA supported the U.S. Drug Enforcement Agency's views that cannabis should remain a schedule 1 substance this past summer, so there's no guarantee that it'll sail through the FDA review process like a typical drug would. It's also possible that competition could press Epidiolex for market share in Lennox-Gastaut syndrome and Dravet syndrome after all, it's not the only company developing an experimental therapy to treat these types of epilepsy.
The best course of action for investors is likely going to be sticking to the sidelines and allowing the marijuana industry to form a foundation. Until we see some industrywide consolidation and a clear-cut move toward decriminalization and rescheduling at the federal level, pot stocks, even the potentially profitable ones, are probably off limits.
10 stocks we like better than GW PharmaceuticalsWhen investing geniuses David and Tom Gardner have a stock tip, it can pay to listen. After all, the newsletter they have run for over a decade, Motley Fool Stock Advisor, has tripled the market.*
David and Tom just revealed what they believe are the 10 best stocks for investors to buy right now... and GW Pharmaceuticals wasn't one of them! That's right -- they think these 10 stocks are even better buys.
Click here to learn about these picks!
*Stock Advisor returns as of February 6, 2017
Sean Williams has no position in any stocks mentioned. The Motley Fool has no position in any of the stocks mentioned. The Motley Fool has a disclosure policy.