No more 'Melania Trump' underwear or honey for Slovenians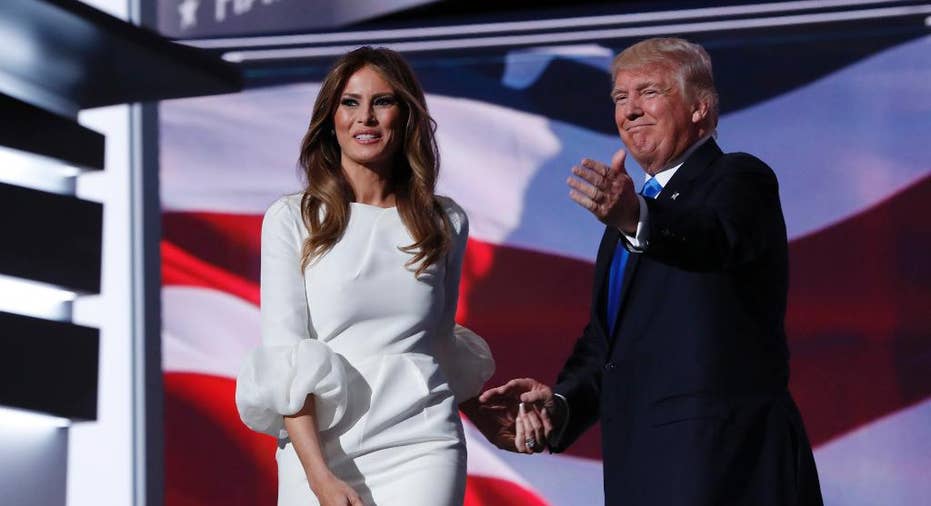 No more Melania Trump honey, cakes, shoes and underwear for Slovenians.
The future U.S. first lady has hired a law firm in her native country to protect her name and image from being used on numerous products that have sprung up since her husband, Donald Trump, was elected president.
Natasa Pirc Musar, director of the Pirc Musar&Partnerji law firm, said Friday that the use of the name "Melania Trump" for commercial purposes without approval of her client would be against the law in the small Alpine state and would represent a violation of personal rights.
"Judicial practice in Slovenia is clear: the use of the name, surname and photo of someone for commercial purposes without approval is not allowed," Pirc Musar told The Associated Press, adding that the law firm has sent a press release to all Slovenian media, warning of a possible violation of the Melania Trump registered trademark.
Items that were named after he include honey jars with labels showing her smiling face and the inscription "from the home garden of Melania Trump," cakes decorated with golden dust, high heel shoes, an underwear line, a type of salad and even a big Christmas tree in the capital.
Pirc Musar said that Melania Trump so far has not launched any legal claims.
"We issued only a general warning," Pirc Musar said. "We did not decide to call anybody or to demand anything. We have nothing against the Christmas tree in Ljubljana named Melania because this has nothing to do with commercial purposes. But we can't allow some products to be named 'Melania Trump.'"
Born Melanija Knavs, Melania Trump left Slovenia in her 20s to pursue an international modeling career. The last time she is believed to have visited her native country was in July 2002, when she introduced Donald Trump to her parents at the lakeside Grand Hotel Toplice in the resort town of Bled two years before the couple's engagement.
It is not clear whether the branding of some products only as "Melania" would also represent the trademark breach.
According to the national statistics bureau, 25 people in Slovenia are named Melania and 198 are called Melanija, the Slavic version of the name.
___
Dusan Stojanovic in Belgrade, Serbia, contributed to this report.