No cops, no problem: Alaska town loses police, but not order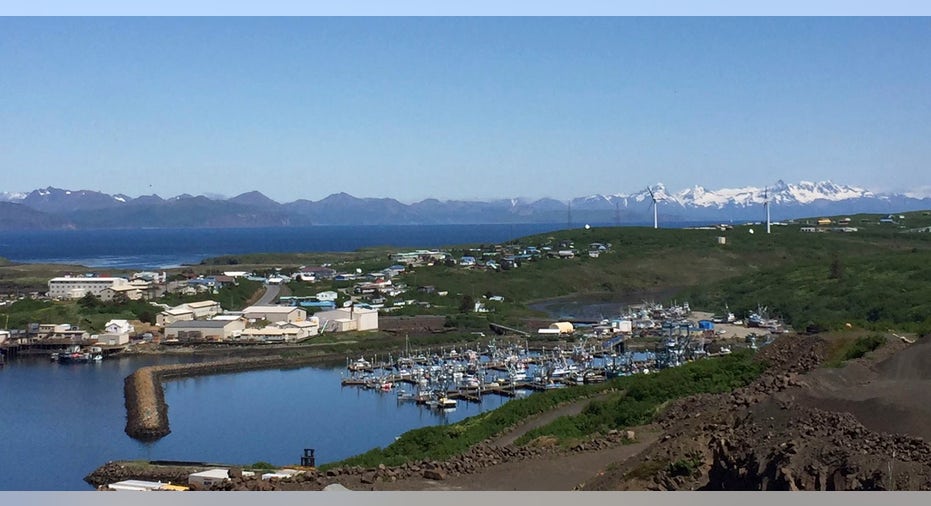 A small, isolated town at the edge of Alaska's Aleutian Islands had no police oversight for several days after its three officers quit in quick succession, followed by the police chief's resignation.
The predicament that befell the remote community of Sand Point illustrates the persistent challenges of life in rural parts of the vast state, including hiring and keeping workers, officials say. Many communities are off Alaska's limited road system, where cost-of-living expenses can be astronomical and life is far removed from the convenience of urban centers.
Just leaving Sand Point, for example, can cost more than $1,000 — the cost of a round-trip ticket to Anchorage, the state's largest city 600 miles away.
"It is emblematic of small, rural Alaska having problems, especially in attracting and retaining trained and qualified people, specifically for these kinds of specialized positions," said Bob Griffiths, executive director of the Alaska Police Standards Council. "It is not as difficult for communities who have a better financial base as it is for ones who are struggling financially — as in 90 percent of most of rural Alaska."
The resignations took place as the town of nearly 1,000 people swelled by several hundred for the commercial fishing and processing season. But there were no big problems when officers were absent, Sand Point officials said.
The police standards council helped find an acting police chief who arrived last week to help out until the jobs are filled.
Two of the officers, a married couple, quit in early July, citing personal family issues, said City Administrator Andy Varner. The third officer quit soon after because his military spouse was transferring out of state.
That left only the police chief, who chose to go on a long-planned vacation in Scotland. Varner and the City Council decided the chief would not have a job when he returned. His last day was July 20.
"We knew we'd get through it," Varner said.
None of the officers had been employed for more than five months. They were all new because the town faced a similar situation earlier this year, when three officers and a retiring police chief left soon after each other, Varner said.
"It's difficult in rural Alaska," he said. "If you're on an island, you can't borrow officers from the next community."
But the town never went without a police presence in that case. In this month's exodus, there were four days this month that the community didn't have any officers at all.
There were "a few calls into the 911 dispatch but they were minor," Varner said in an email.
One local said no problems needed to be dealt with and the temporary absence of police was no big deal. The town population was at its summer peak, but the newcomers generally are busy working most of the season, said lifelong resident Dana Osterback, who manages the Sand Point Tavern.
"I work at a bar and I never had any issues," she said. "And that's where most of the drama happens if it's going to happen."
___
Follow Rachel D'Oro at https://twitter.com/rdoro .