Nissan Motor Earnings: Profit Down 15% on Higher Incentives and Stronger Yen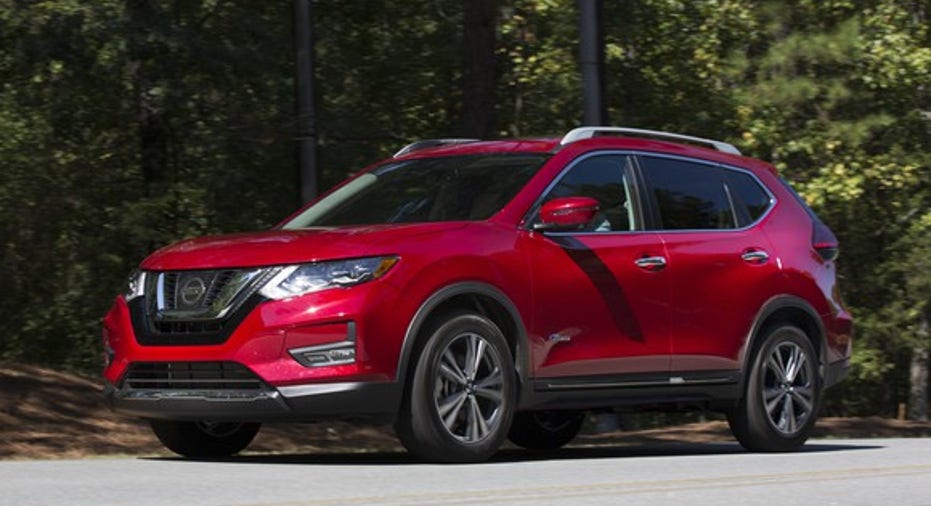 Nissan Motor Corporation(NASDAQOTH: NSANY) said on Feb. 9 that it generated 163.5 billion yen ($1.4 billion U.S.) in operating profit in the quarter ended Dec. 31, 2016, down 15.1% from a year ago. Revenue declined 2.2%, to 2.94 trillion yen ($25.3 billion U.S.).Here's what investors need to know.
Nissan Motor earnings: The raw numbers
Like many other Japanese companies, Nissan's fiscal year ends on March 31. The quarter that ended on December 31 was the third quarter of Nissan's 2016 fiscal year.
All financial results are shown in billions of yen.
| | | | |
| --- | --- | --- | --- |
| Metric | Q3 FY 2016 | Q3 FY 2015 | Change |
| Revenue | 2,943.7 | 3,009.8 | (2.2)% |
| Vehicles sold (thousands) | 1,380 | 1,275 | 8.3% |
| Operating profit | 163.5 | 192.6 | (15.1)% |
| Operating profit margin | 5.6% | 6.4% | (0.8) ppts |
| Net income | 131.7 | 127.2 | 3.5% |
| Yen per U.S. dollar (average during period) | 109.4 | 121.5 | 12.1 fewer yen |
| Yen per euro (average during period) | 117.9 | 133.0 | 15.1 fewer yen |
Data source: Nissan Motor Corporation.
Nissan corporate vice president Joji Tagawa presented the company's earnings report in Yokohama on Feb. 9, 2016. Image source: Nissan Motor Corporation.
The story of Nissan's quarter in a nutshell
Revenue fell, operating income fell, but net income and vehicles sold both rose. How did that happen?
A couple of big factors hurt revenue and operating profit. First, like Japanese rivals Toyota (NYSE: TM) and Honda (NYSE: HMC), Nissan was hurt by a rise in value of the yen versus the U.S. dollar and euro. Dollars and euros earned abroad were worth fewer yen during the quarter than they were a year ago. Nissan said that shifting exchange rates alone took a 81.6 billion yen ($699 million U.S.) slice out of its operating profit for the quarter -- a hefty bite.
The exchange-rate swings accounted for most of the revenue drop, but operating profit was further hurt by an 87 billion yen ($768million U.S.) increase in "marketing and selling expenses." Translation: incentives, particularly in the U.S., where a year-over-year increase in discounts hurt operating income by 67.2 billion yen ($593 million U.S.).The incentives helped boost sales, but at the expense of operating profit.
Why did Nissan raise its incentives? The U.S. market is still healthy, and Nissan's carmodels compete well. But like rival Toyota, Nissan's model portfolio is still heavily weighted toward sedans, while market preferences have shifted toward the newer generation of car-based crossover SUVs.
Nissan has had to boost discounts to draw more buyers to its sedans while it works to increase production of its SUV models. Trucks and SUVs accounted for about 49% of Nissan's U.S. sales last year versus about 61% of the overall market.
The small Nissan Rogue SUV was the company's second-best seller in the U.S. last year after the Altima sedan. Image source: Nissan Motor Corporation.
Meanwhile, net income increased year over year, largely because Nissan's year-ago net result was hit by a big one-time charge related to recall costs.
Also in the quarter: Nissan took control of Mitsubishi Motors
Nissan completed the purchase of a 34% stake in Mitsubishi Motors (NASDAQOTH: MMTOF) in October. Under Japanese law, that's a controlling stake, and Nissan CEO Carlos Ghosn became Mitsubishi's chairman soon after. The companies are currently working to integrate Mitsubishi's automotive operations into Nissan's alliance with French automaker Renault (NASDAQOTH: RNSDF).
Including Mitsubishi's sales, the Nissan-Renault alliance sold 9.96 million vehicles in 2016, making it the world's fourth-largest automaker.
Looking ahead: Nissan's full-year guidance
Nissan reiterated its prior guidance for the fiscal year that will end on March 31, 2017 (Nissan's 2016 fiscal year).
| | | |
| --- | --- | --- |
| Metric | FY 2016 Forecast | FY 2015 Actual |
| Vehicle sales | 5.6 million | 5.42 million |
| Revenue | 11.8 trillion yen | 12.2 trillion yen |
| Operating profit | 710 billion yen | 793.3 bilion yen |
| Net income | 525 billion yen | 523.8 billion yen |
Data source: Nissan Motor Corporation.
10 stocks we like better than Nissan Motor CorporationWhen investing geniuses David and Tom Gardner have a stock tip, it can pay to listen. After all, the newsletter they have run for over a decade, Motley Fool Stock Advisor, has tripled the market.*
David and Tom just revealed what they believe are the 10 best stocks for investors to buy right now... and Nissan Motor wasn't one of them! That's right -- they think these 10 stocks are even better buys.
Click here to learn about these picks!
*Stock Advisor returns as of February 6, 2017
John Rosevear has no position in any stocks mentioned. The Motley Fool has no position in any of the stocks mentioned. The Motley Fool has a disclosure policy.