Nintendo Doubles Down on the Switch Console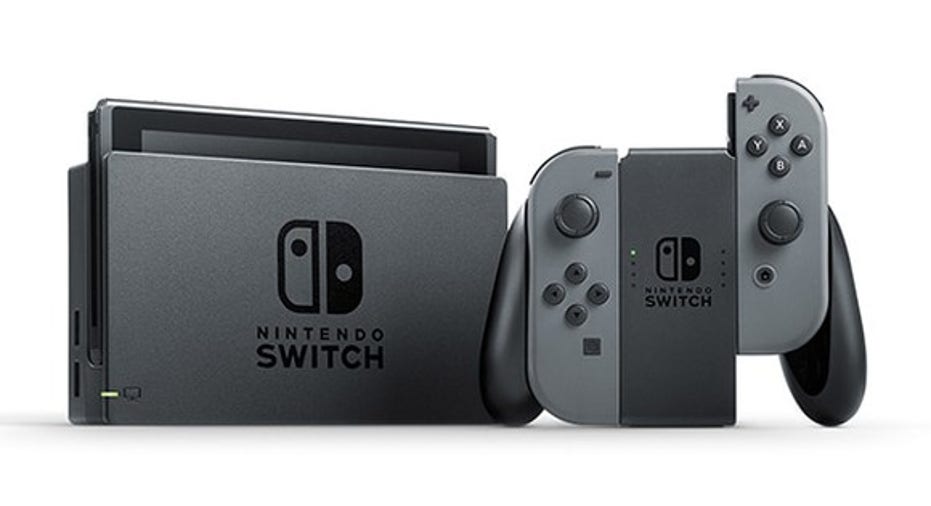 Nintendo's (NASDAQOTH: NTDOY) Switch console hit stores on March 3, and early indications suggest that the hybrid handheld-home-console video game system is off to a strong start. According to research firm SuperData, sales of the hardware passed 1.5 million units in its first week at retail -- impressive considering that Nintendo initially targeted sales of 2 million consoles worldwide for the system's first month.
The Wall Street Journal has reported that Nintendo is doubling its production of the Switch for the fiscal year starting April 2017, increasing the order from 8 million units to 16 million units.GameStop (NYSE: GME)has also chimed in, characterizing the sales of the device as "phenomenal" and stating that it could be on track to surpass Nintendo's hugely successful Wii console. The retailer also indicated that the platform is seeing strong software and peripheral sales.
Image source: Nintendo.
Does it matter?
If reports that Nintendo is doubling its production target for the Switch are accurate, that's very good news for the company and its investors. Much of the excitement surrounding the video game giant over the last year has centered around its push into mobile gaming, but the company is still dependent on console hardware and software sales for the vast majority of its sales.
After its Wii U console managed just 13.5 million lifetime sales, and with smartphones and tablets threatening the viability of dedicated handheld gaming hardware, Nintendo is facing a potential make-or-break scenario in the hardware space -- so a good debut is very significant for the company.
A strong launch for the Switch is also good news for GameStop, which is under pressure because customers are increasingly buying games through digital channels instead of brick-and-mortar stores. Nintendo's new platform has little storage space compared to Sony's and Microsoft's consoles and is less geared toward digital purchases -- making it a better fit for GameStop's model.
It's still too early to tell whether the Switch will be a success, and a variety of factors will affect the system's sales performance, but Nintendo's latest hardware appears to be off to a strong start.
10 stocks we like better than NintendoWhen investing geniuses David and Tom Gardner have a stock tip, it can pay to listen. After all, the newsletter they have run for over a decade, Motley Fool Stock Advisor, has tripled the market.*
David and Tom just revealed what they believe are the 10 best stocks for investors to buy right now... and Nintendo wasn't one of them! That's right -- they think these 10 stocks are even better buys.
Click here to learn about these picks!
*Stock Advisor returns as of February 6, 2017
Keith Noonan has no position in any stocks mentioned. The Motley Fool has the following options: short April 2017 $28 puts on GameStop. The Motley Fool has a disclosure policy.