Nikkei Tumbles to More Than 3-Month Low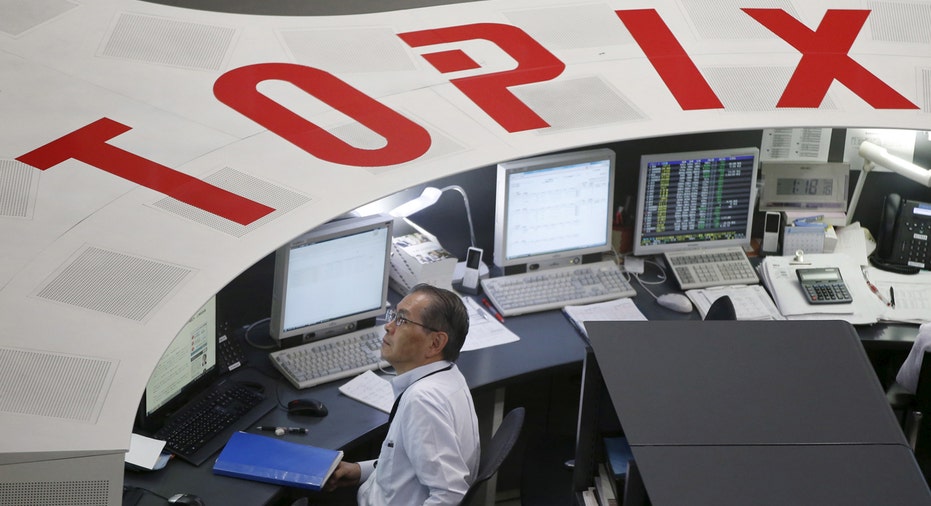 Japanese stocks tumbled on Thursday for a fourth day after China's central bank weakened the yuan - sparking a sharp strengthening of the yen and rattling investors already on edge over geopolitical tensions.
The Nikkei share average tumbled 2.3 percent to 17,767.34, the lowest closing level since Oct. 2.
Chinese share prices plunged 7 percent soon after the open, leading to a nation-wide trading halt for the second time this week.
The dollar dropped as much as 0.7 percent to 117.66 yen , a level last seen in late August, battering exporters and other blue chip stocks.
"There have been lots of long positions on the dollar due to expectations that the U.S. Federal Reserve will raise U.S. interest rates several times," said Kyoya Okazawa, head of global market & commodity derivatives at BNP Paribas. "People are unwinding these positions and that's hurting the Japanese market more than other developed markets."
As of Thursday, the Japanese market has already dropped 6.7 percent since the beginning of the year, the biggest drop among developed markets so far. Sentiment has been hit by North Korea launching a nuclear test and escalating tensions between Saudi Arabia and Iran.
Okazawa said that the weakening of the yuan and a plunge in Chinese shares stoked fears about China's economy and its policy intensions.
"There is a lot of uncertainty about China's policy and what is going to happen to its market. The market hates an 'unknown risk' the most," he said.
All of the Topix's 33 subsectors, except the electric & gas subsector, were in negative territory, with oil shares and exporters battered in particular.
Inpex Corp stumbled 5.2 percent and Japan Petroleum Exploration Co declined 3.1 percent after global oil prices hit a fresh 11-year low during Asian trade.
Toyota Motor Corp dropped 2.6 percent, Honda Motor Co fell 3.1 percent and Panasonic Corp shed 2.3 percent.
The broader Topix dropped 2.1 percent to 1,457.94.
The JPX-Nikkei Index 400 shed 2.2 percent to 13,121.96.
(Additional reporting by Joshua Hunt; Editing by Jacqueline Wong)