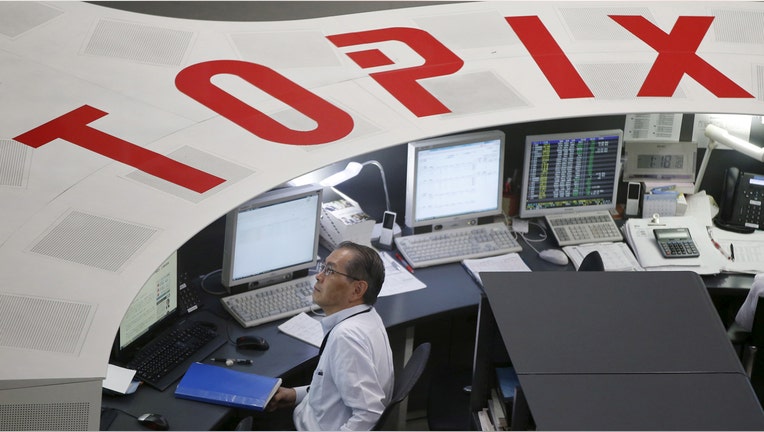 Japan's Nikkei share average closed at its lowest level since October 2014 on Wednesday as worries about the health of global banks and economic growth intensified.
The Nikkei stumbled 2.3 percent to 15,713.39, for a total fall of 10.3 percent this month.
The benchmark index has been trading in what is considered to be bear market territory, which is 20 percent or more off its recent peak.
After a tumultuous start to the week, markets looked to Federal Reserve Chair Janet Yellen's congressional testimony later in the session for fresh cues on the policy outlook, which may provide some relief for markets.
"It is very unlikely that the Japanese market will start rebounding alone. We will have to rely on what global stocks will do after Yellen's speech tonight," said Isao Kubo, an equity strategist at Nissay Asset Management.
He added that many investors did not want to take risks before markets close for a national holiday in Japan on Thursday.
Global equity markets have been hit hard this week by growing signs of stress in the European banking sector, which is spilling over into other regions where lenders' profits are also under pressure.
Mitsubishi UFJ Financial dived 7.1 percent, Sumitomo Mitsui Financial tumbled 4.0 percent and Mizuho Financial fell 5.4 percent.
Japanese bank shares have taken a considerable hit since the Bank Of Japan's adoption of negative interest rates last month, while the yen is seeing sharp strength as investors dump riskier assets and look for safe havens amid the market turmoil.
"The BOJ has pulled the trigger of competitive monetary easing in the global market," said Norihiro Fujito, senior investment strategist at Mitsubishi UFJ Morgan Stanley Securities.
"The problems led to weakening fundamentals in the Japanese market. It shows that the Abenomics rally has come to an end. It also shows that at least stocks and the yen do not get support from the BOJ alone."
As hopes for asset inflation and strong growth dwindle, shares of real estate firms also touched their lowest level since March 2013.
Selling was broad-based, with recent outperformers such as food companies and drugmakers coming under heavy selling, falling 3.6 percent and 3.8 percent respectively.
As of Tuesday, a total of 53 percent of the names on the Tokyo Stock Exchange's first section were trading below their book value, compared with 44 percent at the end of December, according to Daiwa Securities.
The broader Topix dropped 3.0 percent to 1,264.96, with turnover hitting 3.5 trillion yen, about 35 percent above the average in the past year.
All of the Topix's 33 subsectors were in negative territory.
(Additional reporting by Hideyuki Sano; Editing by Kim Coghill and Sam Holmes)