Nikkei Tumbles to Fresh 14-1/2 Month Low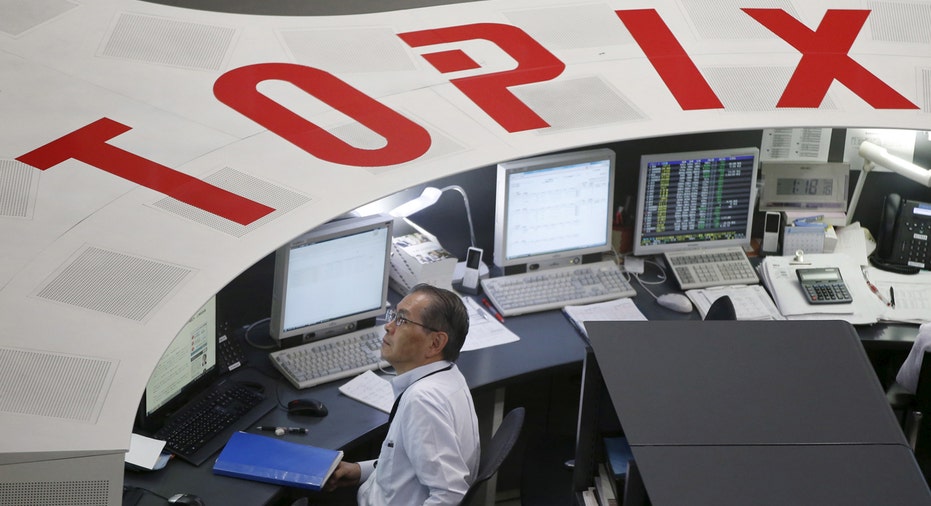 Japan's benchmark Nikkei share average tumbled to a fresh 14-1/2 month low on Wednesday as global markets were battered by plunging crude prices that slid to nearly $27 a barrel in the U.S.
The Nikkei share average shed 3.7 percent to end the day at 16,416.19 for its lowest close since October 24, 2014.
Market participants said the sharp selloff was likely driven by the unwinding of risk assets by sovereign wealth funds forced to generate cash as oil reserves continue to lose value. Middle Eastern nations with pegged exchange rates are almost certainly unwinding shares of well-held blue chip stocks like Sony Corp and Softbank Group Corp, market players said.
Selling of Sony Corp shares began at the opening of the morning session and carried through until the end of the day, when the electronics giant closed 8 percent lower. Softbank Group Corp tumbled 7 percent and touched a 2-1/2 year low.
Shares of three companies that debuted last November as Japan's biggest initial public offering since 1987 sank to record lows amid the day's frantic selling.
Japan Post Holdings Co Ltd fell as much as 5.2 percent to a record low of 1,543 yen, dipping below its IPO price of 1,596 yen for the first time before ending the day 5 percent lower.
Japan Post Bank Co Ltd and Japan Post Insurance Co Ltd also fell to record lows before ending the day down by 4.8 percent and 4.2 percent, respectively.
The broader Topix shed 3.7 percent and hit a 14-1/2 month low before ending the day at 1,338.97 with each of its 33 subindexes in negative territory.
The JPX-Nikkei Index 400 tumbled 3.7 percent to 12,065.32. (Reporting by Joshua Hunt; Editing by Sam Holmes)