Nikkei Soars as Yen Weakens, Risk Appetite Returns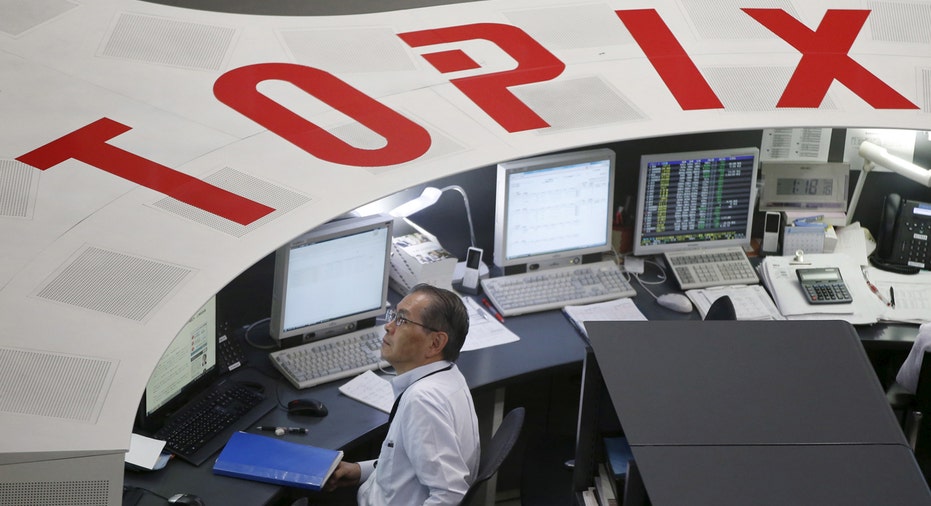 Japanese stocks soared on Tuesday after a weaker yen and a bounce in oil prices helped the market reverse the previous day's steep decline.
The Nikkei share average climbed 3.7 percent to 16,874.44, erasing the previous day's 3.4 percent decline.
Appetite for riskier assets held steady after oil prices again dipped on signs of a global supply glut, as major exporters rebounded sharply from Monday's dramatic declines.
Shares of Toyota Motor reclaimed 3.9 percent of the 4.8 percent decline it suffered on Monday due to supply-chain issues stemming from a series of earthquakes in Japan's southern island of Kyushu.
Sony ended 6.5 percent higher, erasing most of the previous day's 6.8 percent slide, which also resulted from manufacturing disruptions due to the earthquakes.
"The bad news seems to have been priced in for now," said Hikaru Sato, a senior technical analyst at Daiwa Securities.
The Topix subindex for insurance shares ended 4.4 percent higher after clawing back much of the 5.8 percent it shed on Monday, as property and casualty insurers shares' plunged in the wake of Kyushu's devastating quakes.
The broader Topix gained 3.3 percent to end the day at 1,363.03 with each of its 33 subindexes in positive territory.
The JPX-Nikkei Index 400 rose 3.3 percent to 12,325.05.
(Reporting by Joshua Hunt and Ayai Tomisawa; Editing by Jacqueline Wong)