Nikkei Rises, Weaker Yen Helps Offset Political Scandal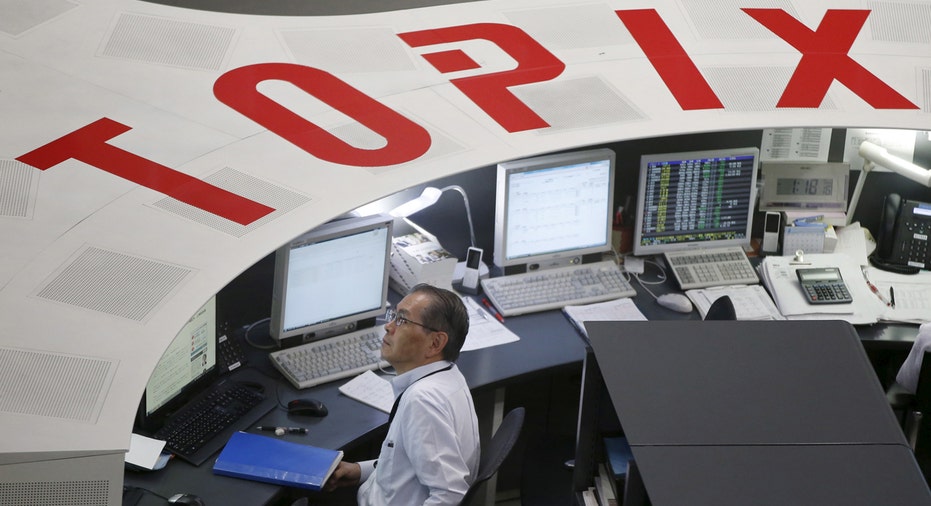 The Nikkei share average edged up on Thursday, crawling back from a 1-1/2-month low, as support from a weaker yen helped offset a political scandal centered on the wife of Japan's prime minister.
The Nikkei ended 0.2 percent higher at 19,085.31 points, after traversing in negative and positive territory. Earlier, it hit as low as 18,973.75, its lowest intraday level since Feb. 9.
The market came under pressure from a political scandal involving Prime Minister Shinzo Abe's wife.
The principal of a Japanese nationalist school said in testimony to parliament on Thursday that he received a donation of 1 million yen ($8,980) from the prime minister's wife in 2015. Abe has previously denied that his wife donated 1 million yen to the school on his behalf.
Japanese stocks later recovered, supported by the U.S. dollar inching up from four-month lows against the yen.
The broader Topix was flat at 1,530.41 points, and the JPX-Nikkei Index 400 added 0.1 percent to 13,688.70 points.
(Reporting by Ayai Tomisawa; Editing by Randy Fabi)