Nikkei Rises Nearly 1% to Highest in a Week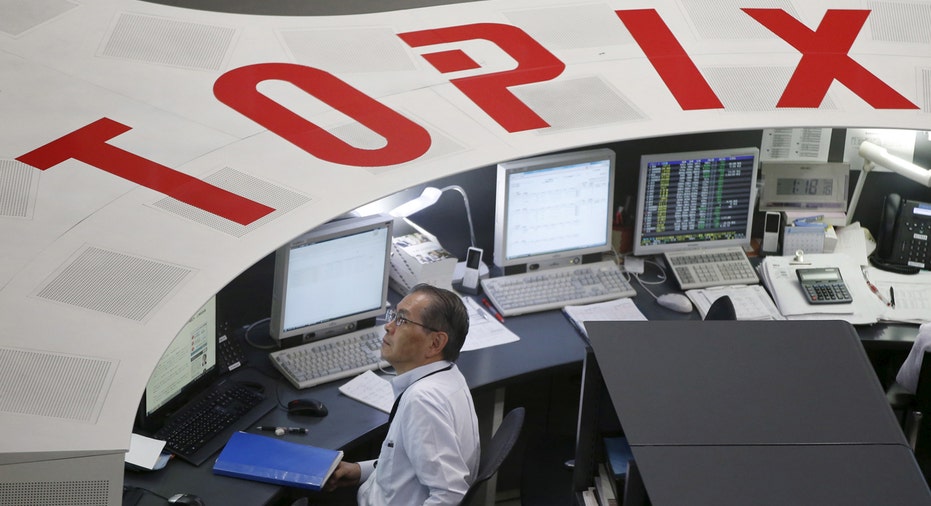 Japanese stocks rose on Monday after a sharp rebound in crude oil prices helped global market sentiment, but traders cautioned that the gains could be a temporary, technical bounce rather the start of a sustainable recovery.
The Nikkei share average rose 0.9 percent to 17,110.91 points, its highest close in a week.
"On a technical basis, it could go either way right now," said Martin King, co-managing director at Tyton Capital Advisors.
"With recent levels of support breached, there is definitely real downside risk but it's also possible that investors will see a buying opportunity in Japan given the current global context."
The Topix subindex for food shares added 4.3 percent to lead the day's gains as risk-averse investors chose stocks with strong domestic exposure.
Toshiba Corp shares tumbled 5.7 percent and touched a near 7-year low after the Mainichi daily newspaper reported it may post impairment costs worth around 160 billion yen ($1.35 billion) for the year ending in March.
The Mainichi report said the impairment costs were related to Toshiba's U.S. nuclear power unit Westinghouse, but did not cite sources.
The broader Topix rose 1.3 percent to end the day at 1,392.63 with each of its 33 sub-indexes in positive territory.
The JPX-Nikkei Index 400 climbed 1.4 percent to 12,562.52.
(Reporting by Joshua Hunt; Editing by Kim Coghill)