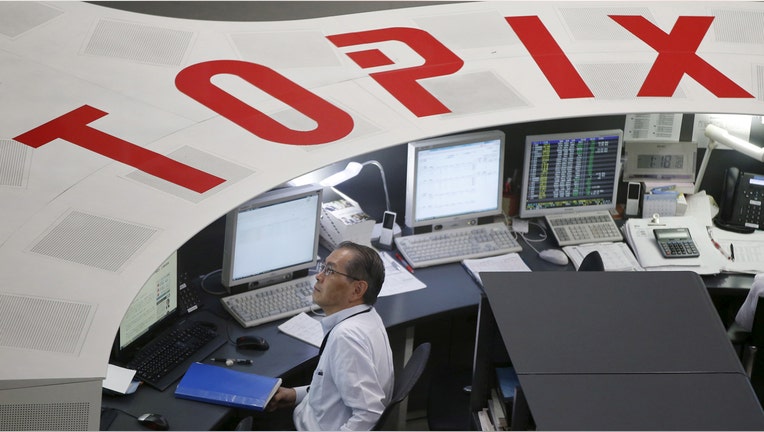 Japanese stocks ended marginally lower on Thursday as financials weakened after U.S. yields fell on the cautious tone struck in minutes of the latest Federal Reserve monetary policy meeting.
The Nikkei ended down 0.04 percent to 19,371.46, while the broader Topix dropped 0.1 percent to 1,556.25.
But while major stocks ended lower, small to mid caps attracted buyers.
The Jasdaq market rose 0.4 percent to 2,977.49, the highest closing since the early 1990s, according to Reuters data.
Tthe Mothers market added 1.3 percent to 1,046.96, the highest closing level since May 2016.
The JPX-Nikkei Index 400 shed 0.1 percent to 13,952.96.
(Editing by Shri Navaratnam)