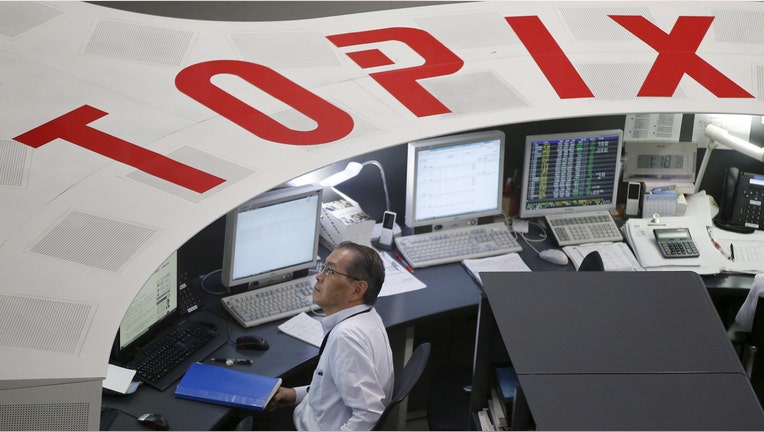 Japan's Nikkei share average edged up in choppy trade on Friday but gains were limited as the U.S. missile strike on Syria curbed investors' risk appetite.
The Nikkei rose 0.4 percent to 18,664.63 after traversing positive and negative trade. In the morning, it slipped to as low as 18,517.43, its weakest since Dec. 7.
The index had risen as much as 1 percent in early morning trade, lifted by an initially weaker yen and overnight gains on Wall Street.
But stocks made an about-turn as risk sentiment quickly soured on news that the United States had launched cruise missile strikes on an airbase in Syria, responding to a deadly poison gas attack that Washington has blamed on Syrian President Bashar al-Assad's forces.
Traders said investors in the cash market were initially spooked as investors rushed back to the safe-haven yen, followed by a fall in U.S. futures and Nikkei futures.
But the overall impact from the U.S. strikes was short-lived, with 31 of the Topix's 33 subsectors ending in positive territory.
"U.S. futures rebounded afterwards, so investors seemed to have downplayed the impact from the news and they expect that Wall Street to open higher later in the day," said Yutaka Miura, a senior technical analyst at Mizuho Securities, adding that investors did not want to take large positions before the weekend.
The Nikkei fell 1.3 percent over the week, posting its fourth straight weekly drop.
The broader Topix was up 0.7 percent at 1,489.77 and the JPX-Nikkei Index 400 climbed 0.7 percent to 13,348.44.
(Reporting by Tokyo markets team)