Nikkei Falls to Near 3-Week Low on Stronger Yen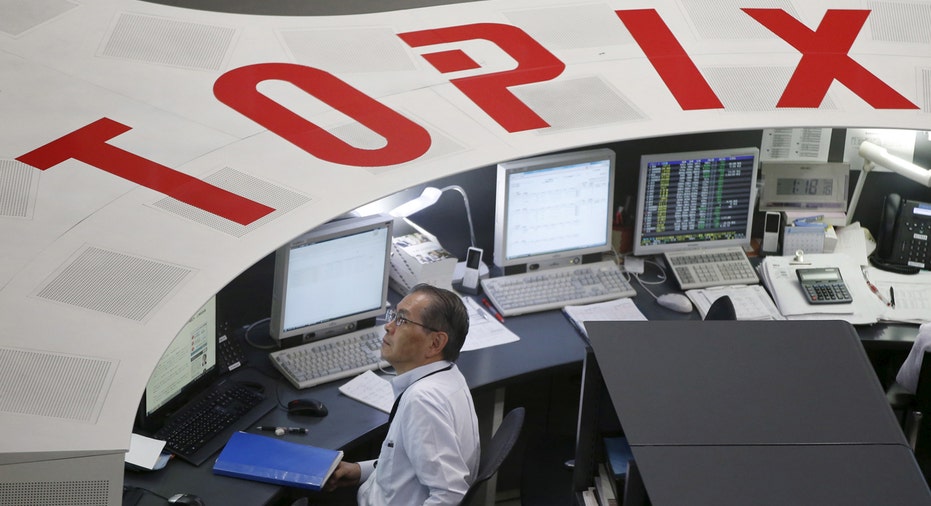 Markets in China and Hong Kong were closed for holidays.
Japanese stock indexes tumbled to near a three-week low on Monday after the yen hit a fresh 18-month high against the dollar, hurting the profit outlook for exporters and other shares that benefit from a weaker yen.
The Nikkei share average ended the day 3.1 percent lower at 16,147.38, its lowest close since April 12.
The yen climbed to 106.14 yen per dollar after the U.S. Treasury put Japan on a new currency monitoring list along with four other countries that have large trade surpluses with the United States.
The report could make it harder for Japan to intervene in currency markets to stem the yen's gains.
Japan's major automakers, which rely heavily on export sales for profits, underperformed the sagging Nikkei index. Toyota Motor shares fell 3.8 percent while Nissan Motor tumbled 5 percent and Honda Motor declined 4 percent.
Disappointing corporate earnings and forecasts further weighed on Japanese indexes. Sony fell 4 percent after reporting an annual loss in its crucial image sensor business, while Panasonic slid 7.4 percent on weaker sales.
Telecommunications giant NTT Docomo bucked the day's weakness, gaining 4.9 percent on strong earnings and a solid profit forecast.
The broader Topix declined 3 percent to 1,299.96 and the JPX-Nikkei Index 400 slid 3.1 percent to 11,749.49.