Nikkei Falls on Profit Taking, but Posts Big Gains for the Week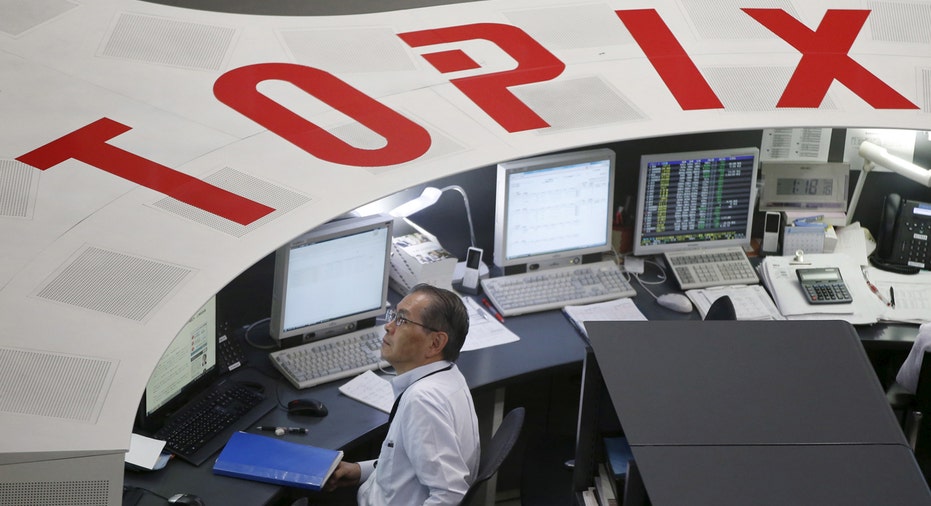 Japanese stocks fell on Friday as investors took profits after a three-day rally that added 1,159 points to the benchmark Nikkei index.
The Nikkei share average slid 0.4 percent to 16,848.03, ending a three-day rally that helped the benchmark index end the week about 6.5 percent higher.
The impact of a strong earthquake centered on Japan's southern island of Kyushu was limited primarily to regional shares that could experience some direct impact. Regional utility Saibu Gas Co Ltd ended the day 2.7 percent lower.
Shares of Japan-based security software maker Trend Micro Inc bucked the weakness, climbing 2.8 percent after the U.S. government acted on the firm's discovery of two critical vulnerabilities in Apple's QuickTime video player. The U.S. Department of Homeland Security's Computer Emergency Readiness Team advised "the only mitigation available is to uninstall QuickTime for Windows" after Trend Micro identified QuickTime bugs that could be leveraged to launch attacks on users of Microsoft Corp's Windows operating system.
Semiconductor company Screen Holdings Co Ltd also outperformed, ending the day 2.3 percent higher after Deutsche Bank raised its stock's rating to "buy" from "hold."
The dollar held firm against the yen on Friday as investors awaited the outcome of a Washington Group of 20 meeting that is likely to feature currency policies on its agenda.
The broader Topix fell 0.7 percent to end the day at 1,361.40, with all but six of its 33 subindexes in negative territory. The index ended the week 5.7 percent higher.
The JPX-Nikkei 400 declined 0.7 percent to 12,312.69.
(Reporting by Joshua Hunt; Editing by Jacqueline Wong)