Nike, Under Armour Invade NYC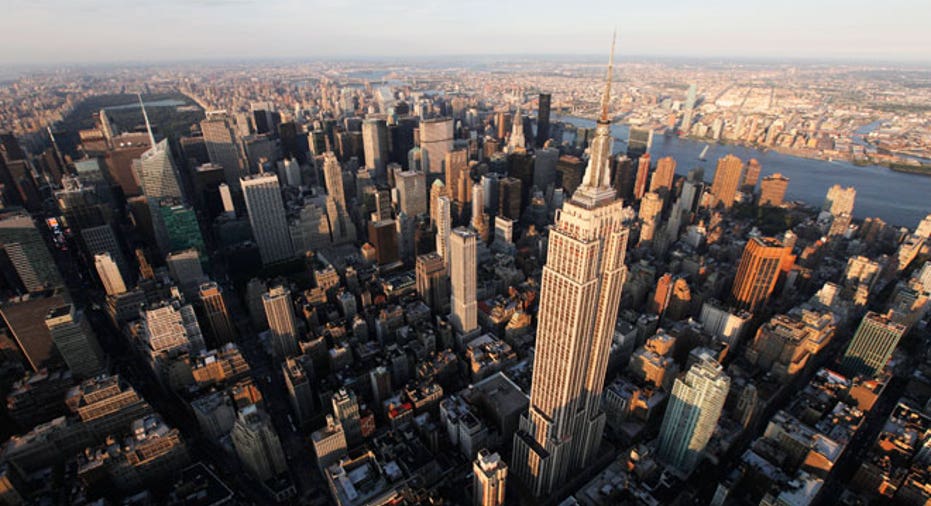 The world's largest sports apparel brands are in the midst of an arms race in New York City. Nike (NYSE:NKE), Adidas and Under Armour (NYSE:UA) have each opened, or committed to opening, massive flagship stores in Manhattan in recent months, as the industry shifts from traditional third-party retail to direct sales.
Adidas became the latest entrant into the Big Apple last month, when the German brand opened a 45,000-square foot store in midtown Manhattan. Their debut was preceded by the November opening of Nike's 55,000-square-foot store in SoHo. They'll soon be joined by Under Armour, which announced plans earlier in 2016 to open a global flagship store at the old FAO Schwartz building on 5th Avenue.
Increased sales are just one part of the anticipated benefit. At a time of intense competition for market share in the sports apparel industry, branded storefronts in Manhattan provide myriad advantages for top companies, according to Valerie Grant, a senior research analyst at AllianceBernstein.
"New York City is one of many global capitals where new trends take hold," Grant said. "In NYC, you have an opportunity to influence the investment community, the fashion industry, international tourists and Madison Avenue [advertising and public relations] through a distinctive retail presence."
Even before the collapse of key retailer The Sports Authority last March, major operators were placing an increased emphasis on building up their direct-to-consumer businesses. Nike's projections call for an increase from $6.6 billion in fiscal year 2015 to $16 billion by 2020. Under Armour's DTC sales increased 29% to $408 million in the company's most recent quarter, making it one of the company's fastest-growing channels.
Nike revealed a portion of its DTC strategy in December, using its New York City stores to demonstrate its commitment to blending technical innovation with digital fitness. The tech-enabled, self-lacing "HyperAdapt" sneaker was given an exclusive release at its SoHo and Midtown locations. Days before the release, Nike offered members of its digital platform "Nike+" a chance to book appointments to test out the HyperAdapts.
"Nike is really pushing direct-to-consumer, as it outlined at the analyst day in October 2015," said Brian Yarbrough, a research analyst at Edward Jones. "DTC allows them to control their own destiny, showcase product on their terms instead of the retailers, [and provides] a great avenue to test new product."
Adidas committed major resources to its new Midtown location, which became the company's largest storefront when it opened on December 2. The star-studded unveiling featured appearances from NFL star DeMarco Murray and NBA wunderkind Kristaps Porzingis, as well as a raffle of limited-edition UltraBoost sneakers. Touted as an "unprecedented brand experience," the store has a contingent of personal trainers, a juice bar and a hotel delivery service.
Under Armour has yet to provide many details on its plans for the 5th Avenue store, which is tentatively slated to open in 2019 at the latest. But CEO Kevin Plank touted the location's potential during an earnings call last July.
"Great brands are iconic and inspirational storytellers, especially where products meet the consumer. For Under Armour, an important piece of that story is the retail experience we create and drive at our own brand houses," Plank said. "Our plan is to build the most breathtaking and exciting experience ever conceived at retail."
While marketing and branding opportunities are undoubtedly a factor in the industry's rush to plant a flag in New York City, the true value may lie in the role the stores will play in conveying the right message to investors. Nike and Under Armour have each seen their stock drop precipitously in 2016 amid intense competition in North America, shifting consumers tastes and an ever-changing retail environment.
"Direct-to-consumer sales are definitely becoming increasingly more important for Nike. However, the presence in New York is more about an attempt to reinforce – perhaps reestablish – the brand's value proposition to key stakeholders," Grant said.