Nike to cut 2% of workforce amid global restructuring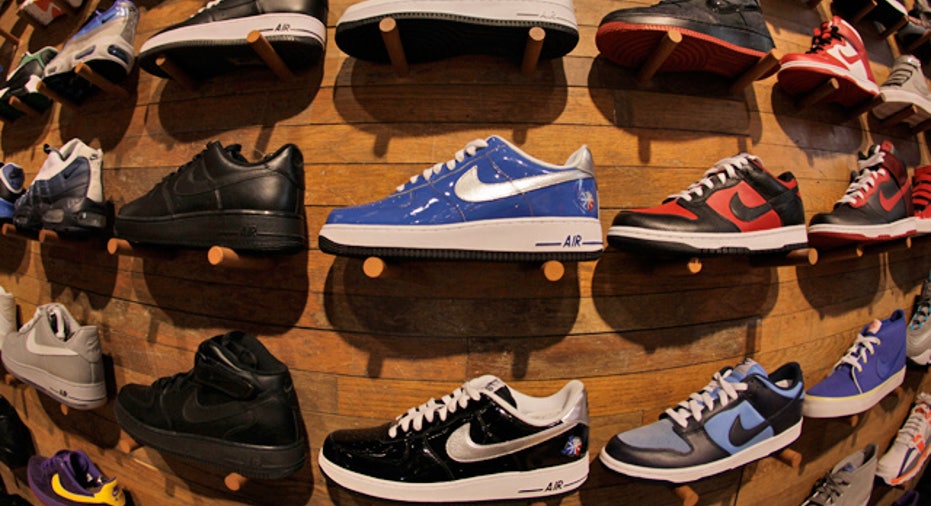 Nike Inc. is cutting 2% of its global workforce as part of a broader restructuring designed to increase focus on key markets, the company announced Thursday.
Nike said its new leadership structure, along with a renewed focus on product innovation, would help drive business in 12 cities that it says will compose 80% of its revenue growth through 2020. The changes come amid rapid shifts in the struggling retail industry and unprecedented competition in the sports apparel space – especially as top rival Adidas makes key gains in North America.
"The future of sport will be decided by the company that obsesses the needs of the evolving consumer," Nike President and CEO Mark Parker said in a statement. "Through the Consumer Direct Offense, we're getting even more aggressive in the digital marketplace, targeting key markets and delivering product faster than ever."
Nike had approximately 70,000 employees as of last May, according to multiple reports. Based on that total, the company is cutting more than 1,000 jobs globally amid the restructure.
In addition to the job cuts, Nike said it would reduce its geographic segments from six to four – North America, Europe, Middle East and Africa (EMEA), Greater China and Asia Pacific and Latin America (APLA). The company will break out its quarterly earnings results based on the new structure starting in fiscal 2018.
Under the new internal structure, Nike's website, its direct-to-consumer business and its digital efforts will work more closely together. The company said it will dedicate more resources to key segments, including running, basketball and Nike's women's business.
Adidas has gained ground on Nike in recent quarters, particularly in North America. The German sports apparel brand reported 30% growth in the region in its most recent fiscal quarter, far ahead of Nike's recent growth in the key market.