Nike Stock Rallies Despite North America Sales Slowdown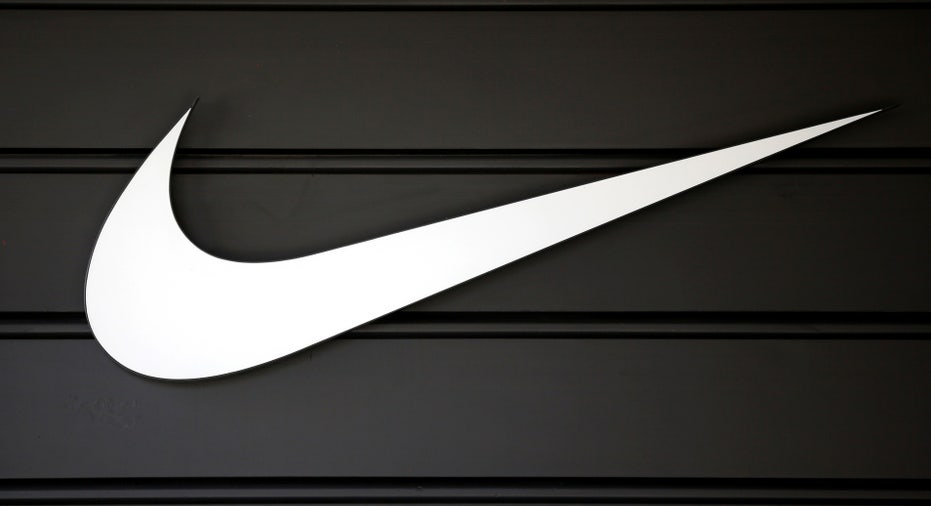 Nike Inc. (NYSE:NKE) stock rallied Wednesday, reversing course after lukewarm fourth quarter earnings results and evidence of a sales slowdown in North America triggered losses in premarket trading.
The Oregon-based apparel giant reported earnings per share of $0.49, beating Wall Street analyst expectations by a penny. Fourth quarter sales rose 6% to $8.24 billion, below the $8.28 billion in revenue forecast by analysts.
Nike has dominated the North American apparel marketplace for decades, but the brand struggled last quarter due to excess inventory and increased competition from Adidas and Under Armour (NYSE:UA). Revenue in the region stayed flat at $3.7 billion year-over-year. Futures orders increased 6% in 4Q, down from 13% one year ago and below analyst expectations of 7.5%.
Nike's yearly revenue rose 6% to $32.4 billion in 2016, as the company continues its push to reach $50 billion in revenue by the year 2020. But the increased competition, coupled with currency headwinds from a volatile global market and tepid futures sales totals, has some investors worried about Nike's ability to hit its long-term revenue targets.
Trevor Edwards, president of the NIKE brand, said inventory levels are now "clean" heading into the new fiscal year, adding that the company is taking steps "to ensure that we are set up to deliver long-term profitable growth" in North America.
"Looking ahead to Q1, we will continue to clear excess inventory through our factory stores and select third-party value channels," Edwards said during a conference call. "At the same time, we remain focused on sustaining a healthy pull market in the inline channel, and we are proactively managing the flow of products into the marketplace with a focus on new, innovative products for our consumers."
Adidas and Under Armour have each made significant strides in the U.S. sneaker industry, which Nike has traditionally dominated. Adidas' sales have surged amid an emphasis on retro sneakers and fashionable running shoes, while Under Armour has benefitted from the popularity of Golden State Warriors guard Stephen Curry and his line of basketball sneakers. Meanwhile, sales of Nike's performance basketball sneakers have slowed amid shifting consumer tastes.
Several Wall Street brokerages, including J.P. Morgan (NYSE:JPM), Goldman Sachs (NYSE:GS) and Jefferies (NYSE:JEF) have cut their price targets on Nike in recent weeks. Overall, Nike stock is down about 15% since the start of 2016, after outperforming all other Dow stocks in 2015.
Jefferies lowered its price target on Nike to $65.00, but reiterated its "Buy" rating for the stock. Equity analyst Edward Plank says there's "no change in our long term view," despite Nike's recent obstacles.
"While some moving P&L parts and market share oscillation is likely to pressure the stock and results through the first half of 2017, we remain upbeat on the long term view, given the likelihood for improvement in North America over the year, coupled with healthy international businesses (especially China, up 23% in 4Q), rapid DTC growth, and the benefits of manufacturing efficiencies now beginning to be realized," Plank wrote in a note. "Valuation is attractive and deserving of a more premium multiple, in our view."
While Under Armour has gained ground, Nike remains the unquestioned leader of the U.S. sports apparel industry. Under Armour recorded $3.96 billion in sales in its most recent fiscal year. Nike spent nearly $3.3 billion on marketing alone in 2016, NPD Group analyst Matt Powell noted on Twitter.