Nike Reports Sluggish North American Sales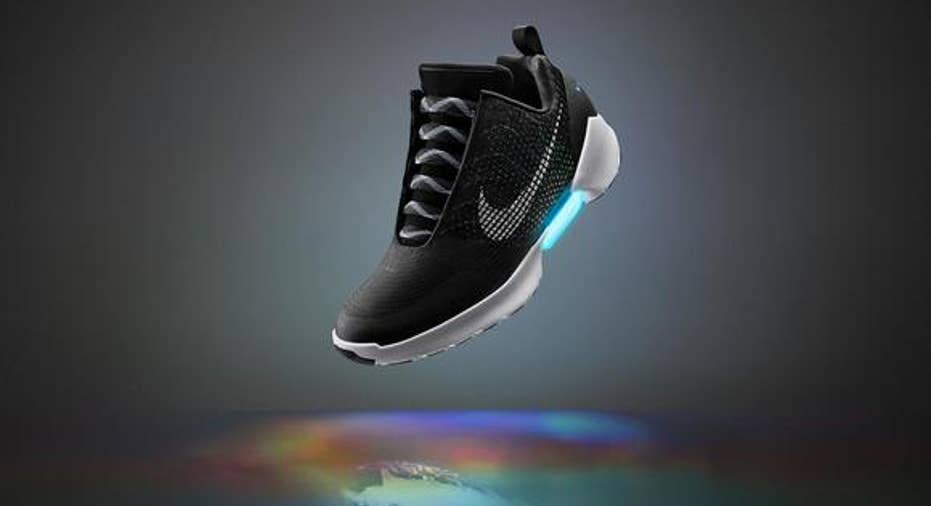 Nike Inc. said its revenue rose 6% in the latest quarter as the athletic gear giant's growth in most of its international markets offset sluggish sales in its North American business.
Shares of the Beaverton, Ore., company slid 6.7% to $49.51 in after-hours trading as revenue missed expectations and the company reported slower growth in its future orders, excluding currency impacts. Before Tuesday's results, the stock had fallen 15% in 2016.
For the period ended May 31, Nike's revenue rose to $8.24 billion from $7.78 billion a year earlier. Analysts polled by Thomson Reuters expected revenue of $8.28 billion. Excluding currency fluctuations, revenue improved by 9%.
The world's largest sportswear maker by revenue reported that its sales in North America edged up 0.1% to $3.74 billion.
In all, Nike reported a profit of $846 million, down from $865 million a year earlier. On a per-share basis, earnings were flat at 49 cents amid fewer shares outstanding. Analysts expected per-share profit of 48 cents.
Nike said futures orders, which reflect products scheduled for delivery from June through November, rose 8% on a global basis, compared with an increase of 2% a year earlier and the 12% growth logged for the previous quarter. Futures orders are closely watched by investors as a benchmark for demand for Nike products.
Excluding currency impacts, futures orders increased 11%, compared with a rise of 13% a year earlier and an increase of 17% in the previous quarter.
In its North America business, future orders improved 6%, compared with growth of 13% a year earlier and an increase of 10% in the previous quarter.
Gross margin fell to 45.9% from 46.2%.
Nike has used expensive sponsorships to increase its market share in sports such as soccer and basketball. In the latest period, Nike increased such spending -- called demand creation -- by 6.6% to $873 million.
For the 12 months ended May 31, excluding currency rates, Nike reported running-category sales rose 10%. Jordan-brand basketball-related sales climbed 21%, and Nike-brand basketball-related sales rose 2%.