Nike fiscal 4Q profit tops forecasts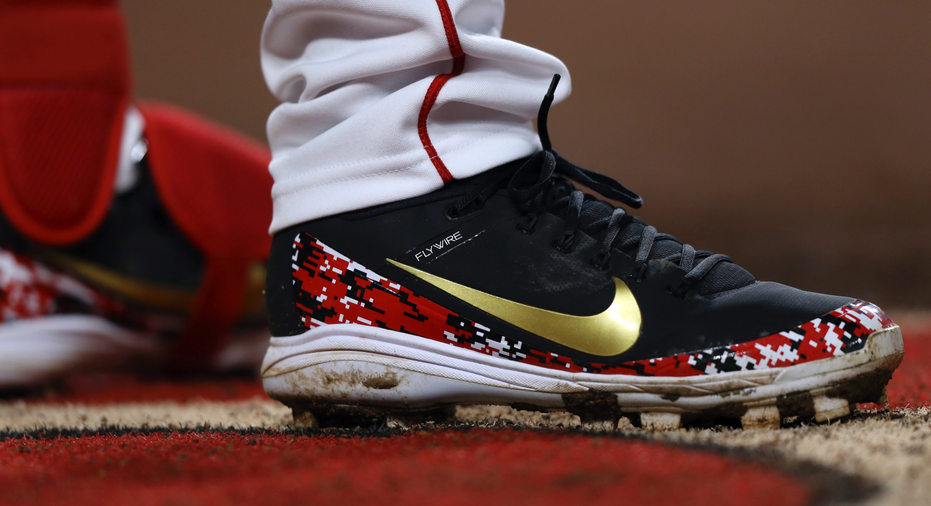 Shares of Nike Inc. jumped in after-market trading Thursday after the sneaker giant posted better-than-expected results.
The Beaverton, Oregon-based company said it earned $1.14 billion, or 69 cents per share, in its fiscal fourth quarter. Revenue was $9.79 billion, a 13 percent rise over the same period a year earlier.
The results surpassed Wall Street expectations. Analysts surveyed by Zacks Investment Research forecast earnings of 64 cents per share and revenue of $9.39 billion.
Revenue for the Nike brand was up 9 percent to $9.3 billion in the quarter that ended May 31. But Converse brand sales slumped 14 percent to $512 million as growth in Asia was more than offset by declines elsewhere.
The athletic apparel maker also unveiled a $15 billion share buyback plan that will kick in during the current fiscal year after a $12 billion plan now in effect is completed.
Nike shares rallied nearly 10 percent in extended trading following the releases of the earnings report. As of the close of regular-session trading Thursday, the stock was up almost 15 percent for 2018 and more than 34 percent in the past year.