NIC Inc. Reports Strong Quarterly Results, Disappointing Guidance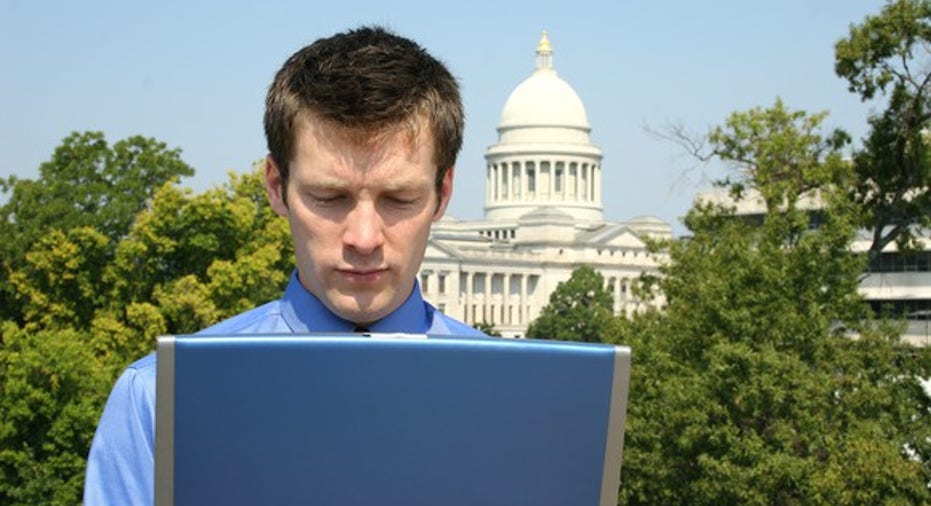 NIC (NASDAQ: EGOV) has been reporting steady sales growth for more than two decades as it's worked to bring an ever-increasing number of federal, state, and local governments online. Coming into Wednesday's fourth-quarter earnings report, shareholders were expecting the company to deliver yet another quarter of modest top- and bottom-line growth. Let's take a closer look at the company's results.
Image source: Getty Images.
NIC results: The raw numbers
Data source: NIC.
What happened with NIC this quarter?
Fourth-quarter portal revenues grew by 10% to $75.0 million. On a "same-state" basis, NIC reported growth of 9%. Those numbers were driven by 10% growth in interactive government services revenue and a 2% increase in driver history record revenue.
Software & services revenue rose by 7% to $5.1 million.
NIC's operating margin increased by 100 basis points when compared to the year-ago period. That allowed operating profits to grow by a strong 19% year over year.
Net income of $13.6 million was up more than 51% year over year. However, the big difference between operating profit growth and net income growth came from lower provisions on income taxes.
The states of Montana and Connecticut recently announced that they would be extending their contracts with NIC for an additional two and three years, respectively.
On the flip side, the states of Tennessee and Iowa have decided to allow their contracts with NIC to lapse. The expected transition dates are/were March 31, 2017, and Nov. 30, 2016, respectively.
What management had to say
NIC CEO Harry Herington said he was quite happy with the company's quarterly results:
Looking forward
Management spooked Wall Street by saying that 2017 will be an investment year for the business. The stock was down about 13% around 3 p.m. Thursday. Specifically, the company said that it wants to spend aggressively on building out its enterprise licensing and permitting platform so that it can be used in multiple states. In addition, the company has some enhancements in mind for its national Gov2Go platform.
These planned enhancements are expected to cause expense growth to outpace revenue growth in 2017. As a result, the company provided investors with the following guidance for 2017:
Management likely knew that this guidance wasn't going to sit well with Wall Street. Nonetheless, CFO Steve Kovzan did his best to reassure investors that these investments would be a net positive for the business in the long term, stating:
NIC's strong quarterly performance showed yet again that its unique product offering is resonating with government agencies everywhere. While higher spending rates are expected to weigh on near-term profit growth, if those investments lead to higher contract-renewal rates, then they will likely prove to be money well-spent.
10 stocks we like better than NIC When investing geniuses David and Tom Gardner have a stock tip, it can pay to listen. After all, the newsletter they have run for over a decade, Motley Fool Stock Advisor, has tripled the market.*
David and Tom just revealed what they believe are the 10 best stocks for investors to buy right now... and NIC wasn't one of them! That's right -- they think these 10 stocks are even better buys.
Click here to learn about these picks!
*Stock Advisor returns as of January 4, 2017
Brian Feroldi has no position in any stocks mentioned. The Motley Fool recommends NIC. The Motley Fool has a disclosure policy.