News From the Future: Its Now Illegal to Drive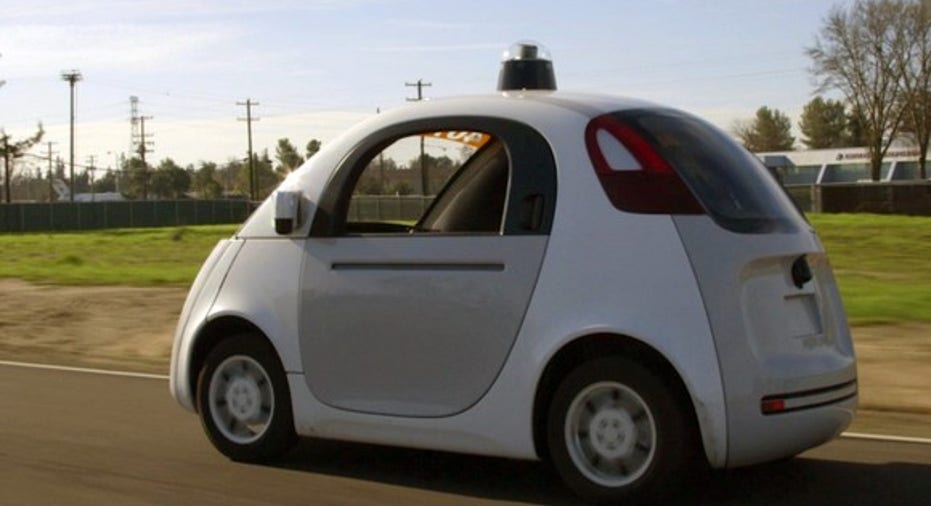 Editor's note: We hope you enjoy Rex Moore's look at a newspaper article from 22 years in the future.
WASHINGTON, D.C.,June 26, 2038 It is now illegal to drive in the U.S.
In a unanimous 9-0 decision, the Supreme Court today let stand a lower-court ruling that upheld Elons' Law effectively banning all non-self-driving cars from public roads, except for a handful of specially designated roadways scattered throughout the country.Elon's Law was enacted after the fiery deaths of the entire Elon family in September of 2030.
'Bittersweet victory'
"We're obviously happy with the Supreme Court's decision," said Manny Elon, father of Randal Elon and grandfather to the four children killed in the infamous crash, "but this is a bittersweet victory to say the least."
The high court's ruling will have little effect on the vast majority of Americans. Because of soaring insurance premiums, manually driving a vehicle has been largely limited to the very wealthy for the past several years. In an era when autonomous cars cost very little to insure, most travelers have zero interest in paying thousands of dollars a month in insurance premiums to drive themselves. The ease of autonomous ride-sharing services has also dramatically reduced the number of manual drivers on the road. Both car ownership and the number of licensed drivers in the U.S. have fallen to levels not seen since the auto industry was in its infancy, and most people under 25 have never learned to drive.
Early self-driving prototype from Google: Circa 2016.
The turning point
On September 7, 2030, Anthony J. Jenkins ran a red light at the intersection of Broadway St. and Gentry Ave. in Checotah, Oklahoma. An autonomous vehicle crossing the intersection was able to maneuver and avoid a collision, but the near-miss caused Jenkins to swerve his antique 2006 Hummer directly into a self-driving car stopped for the light on the other side of the intersection.
Inside the autonomous vehicle, the six-member Elon family was pinned by the force of the collision, and burned to death when the Hummer's gas tank exploded. Randal and his wife Elaine were killed, along with their four children ranging in age from 16 weeks to 16 years. Jenkins suffered only minor injuries.
'I consider it murder'
At a time when the self-driving revolution had caused traffic fatalities to plunge from 30,000 annually in the U.S. to roughly 1,000 all attributed to manual drivers -- the death of the Elons garnered an enormous amount of attention worldwide. Manny Elon pushed for murder charges against Jenkins, arguing his son's family would be alive if Jenkins had not been operating a vehicle manually. "There's no reason a thousand people have to die every year just because some people want the 'freedom' to keep driving manually," Elon said at the time. "I consider it murder, pure and simple. That man had a choice to make, knowing full well his choice could kill people."
Though officials declined to charge Jenkins with murder, he was eventually convicted on six counts of vehicular manslaughter. He would later lose a multi-million-dollar civil lawsuit brought by Manny Elon.
Elons'Law
The accident galvanized public opinion against manually operated vehicles, and the cost of insuring drivers skyrocketed higher. Car ownership had been in a steep decline already as self-driving ride-sharing services made owning a vehicle less attractive financially. Existing owners of non-autonomous cars had several choices for sub-$1,000 self-driving conversion kits.
With that as background, New York became the first state to outlaw manual driving in early 2032, in legislation that became known as Elons' Law. Other than two scenic roadways in the northern part of the state, manually operated vehicles were ruled off-limits on all public roads.
Driving rights groups challenged Elons' Law in court, arguing manual drivers have a right to operate vehicles on taxpayer-funded roads, especially those that receive federal funding. The challenge wound its way through the courts, and last year the Supreme Court agreed to hear arguments in the case.
After New York passed Elons' Law, all but three states followed suit that year. In 2033 the final three holdouts Maine, Texas, and, ironically, Oklahoma passed their own anti-driving laws. Although all faced various legal challenges, today's high-court decision effectively solidifies the states' right to ban manual driving.
Supreme opinion
In writing the high court's opinion, Chief JusticeElena Kagan said, "This Court has long held that states have the right to regulate safety on their roads. While acknowledging the long heritage of the manually operated automobile in the U.S., and the desire by some to continue to participate in this heritage, we cannot ignore that it is has been responsible for tens of thousands of deaths, and many times more injuries, since autonomous alternatives became available. Although these numbers have dwindled because of fewer manually operated vehicles on the road,it can no longer be disputed that several states have a rational basis for prohibiting manual driving. Indeed, while citizens have the right to travel upon the highways, the states have a compelling interest in preventing the continuing carnage on their thoroughfares."
Those who wish to control a vehicle still have options, of course. Motorcycles remain legal, and 14 states have specially designated roadways that allow manual driving. There are also the dozens of private "drive parks" that have sprung up in the past decade, including the national Drive-Bye chain.
But for most, today indeed marks the end of a 140-year era of driving in America.
The article News From the Future: Its Now Illegal to Drive originally appeared on Fool.com.
Suzanne Frey, an executive at Alphabet, is a member of The Motley Fool's board of directors. Rex Moore owns shares of Alphabet (A shares). The Motley Fool owns shares of and recommends Alphabet (A shares). Try any of our Foolish newsletter services free for 30 days. We Fools may not all hold the same opinions, but we all believe that considering a diverse range of insights makes us better investors. The Motley Fool has a disclosure policy.
Copyright 1995 - 2016 The Motley Fool, LLC. All rights reserved. The Motley Fool has a disclosure policy.