New York's newest casino opens in Schenectady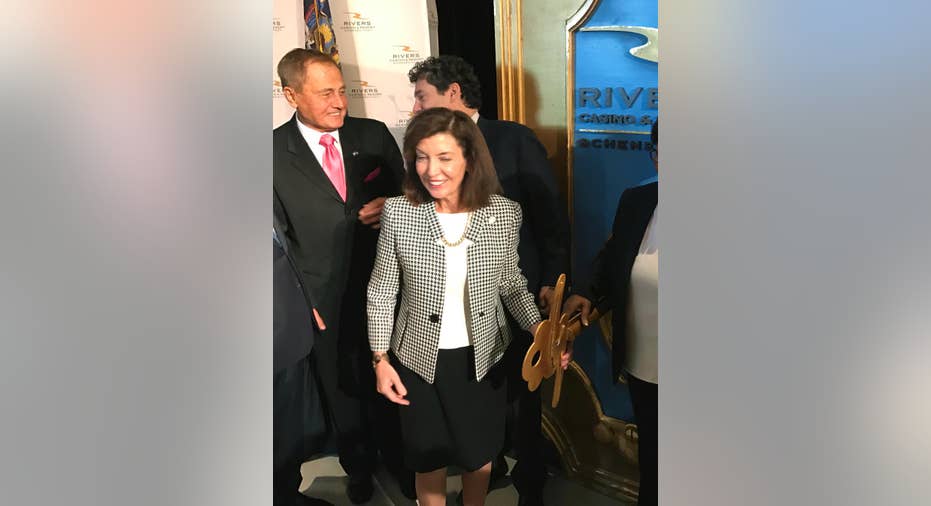 Another casino has opened in upstate New York.
Democratic Gov. Andrew Cuomo joined other state officials and local leaders Wednesday at the new Rivers Casino and Resort in Schenectady. The Las Vegas-style casino is one of four that was authorized by regulators after voters approved an amendment to New York's constitution expanding gambling.
The del Lago Resort & Casino in the town of Tyre in the Finger Lakes region opened last week.
Tioga Downs in the Southern Tier converted into a slots and table-games casino in December, and the Montreign Resort Casino in the Catskills is due to open in a little over a year.
The casinos are entering a crowded regional gambling market, with competition opening in Maryland, Massachusetts, Delaware, Rhode Island and elsewhere.