New York Times Bureau Hacked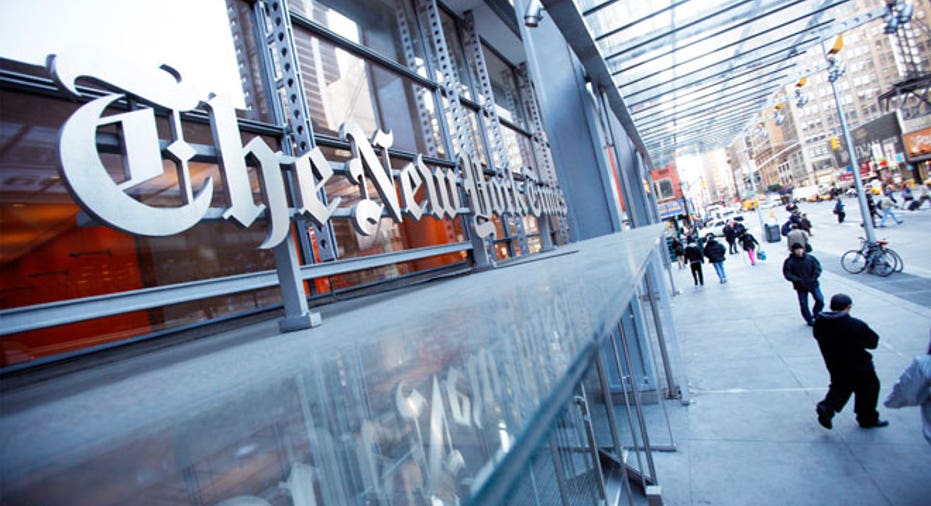 The New York Times said on Tuesday its Moscow bureau was targeted by a cyber attack this month but that there was no evidence the hackers, believed to be Russian, were successful.
"We are constantly monitoring our systems with the latest available intelligence and tools,"Times spokeswoman Eileen Murphy told the newspaper. "We have seen no evidence that any of our internal systems, including our systems in the Moscow bureau, have been breached or compromised."
Earlier on Tuesday, CNN, citing unnamed U.S. officials, reported that the Federal Bureau of Investigation and other U.S. security agencies were investigating cyber breaches targeting reporters at the Times and other U.S. news organizations that were thought to have been carried out by hackers working for Russian intelligence.
"Investigators so far believe that Russian intelligence is likely behind the attacks and that Russian hackers are targeting news organizations as part of a broader series of hacks that also have focused on Democratic Party organizations, the officials said," CNN reported.
The FBI declined a Reuters' request for comment. Representatives for the U.S. Secret Service, which has a role in protecting the country from cyber crime, did not reply to a request for comment.
A government official briefed on the inquiry told the Times the FBI was looking into the attempted cyber attack but was not carrying out similar investigations at other news organizations.
The Times had not hired outside firms to investigate the attempted intrusion, contrary to the CNN report, Murphy said.
News of the cyber attack comes amid a wave of similar attacks targeting major U.S. political parties that have surfaced in recent weeks ahead of the Nov. 8 presidential election.
The Democratic National Committee, Democratic presidential nominee Hillary Clinton's campaign and the party's congressional fundraising committee have all been affected.
Hackers have also targeted the computer systems of Republican presidential nominee Donald Trump and Republican Party organizations, sources have told Reuters.
A breach at the Times would not be the first time foreign hackers infiltrated a news organization. Media are frequently targeted in order to glean insights into U.S. policies or to spy on journalists.
In 2013, a group of hackers known as the Syrian Electronic Army attacked the Times and other media outlets. Chinese attackers also infiltrated the Times that year.
(Reporting by Dustin Volz, John Walcott, Mohammad Zargham and Eric Walsh in Washington, and Jessica Toonkel in New York; Writing by Susan Heavey and Eric Walsh; Editing by Frances Kerry and Peter Cooney)