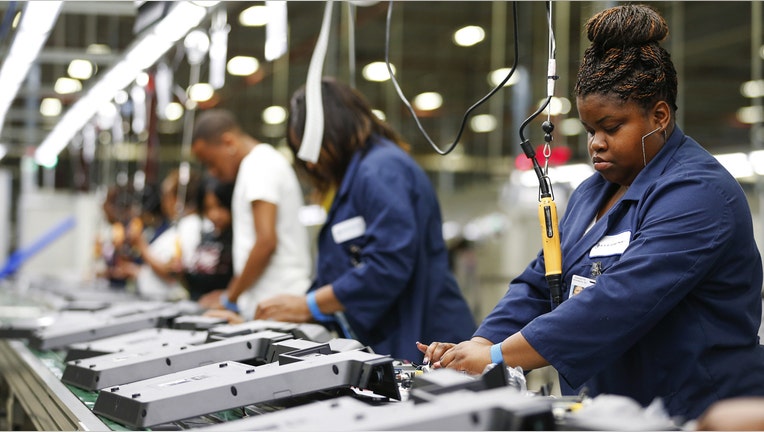 Business activity fell across New York state as both orders and shipments declined, according to the New York Federal Reserve's September survey.
The Empire State's business conditions index was -2 compared with -4.2 in August. The gauge has been swinging around the zero mark, which separates expansion from contraction, in recent months.
Economists surveyed by The Wall Street Journal had expected the index to be -1.0.
The Empire report is the first in this month's batch of regional factory surveys conducted by Fed banks, looked to by economists and investors for clues about the state of the nation's manufacturing sector.
Both the new orders index and the shipments index became negative from the month before, in "developments that pointed to a marked decline in both orders and shipments," the New York Fed said. Shipments fell to -9.38 from 9.01 as new orders fell to -7.45 from 1.04.
The employment and average workweek indexes both posted lows for the year, with the employment index falling to -14.29 from -1.03 in August.
Still, the outlook was more positive. The indexes for the next six months, "suggested that respondents were more optimistic about future conditions."
A gauge of overall expectations grew to 34.53 from 23.74 as an index of future hiring grew to 7.14 from -6.19.
Write to Austen Hufford at austen.hufford@wsj.com