New York convention measure is hotly contested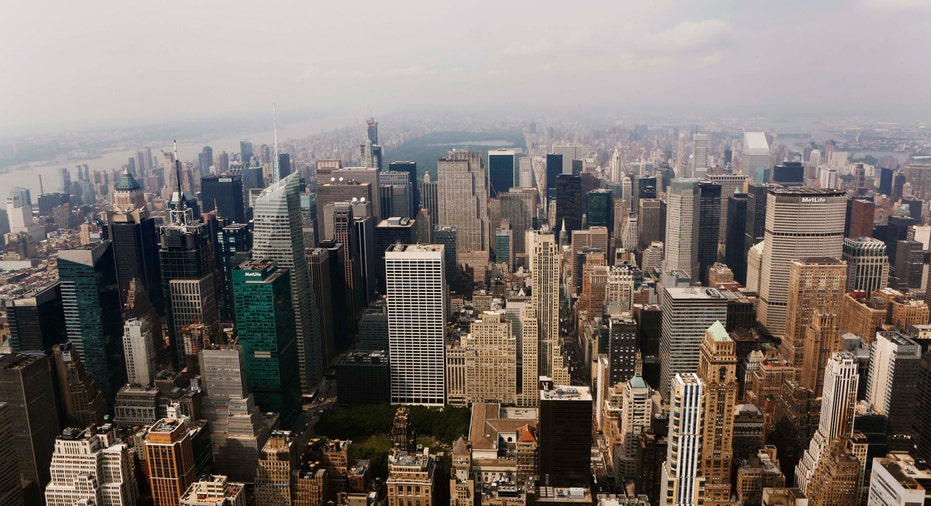 New York voters Tuesday rejected a ballot measure on a constitutional convention, a relief to top New York officials and labor leaders who had campaigned against the idea.
With more than half of precincts reporting, over 80% of voters had cast ballots against the convention, where specially elected delegates could propose amendments to the constitution.
"Our coalition galvanized voters across a broad ideological spectrum to rise up and oppose a corrupt process that would enrich Albany's political class while leaving the rest of us behind," said the group New Yorkers Against Corruption, a "no" coalition of labor unions and advocacy groups.
A "yes" coalition lamented the results. "The defeat of the Constitutional Convention is a triumph for all of the enemies of reform in Albany," the group, NY People's Convention, said.
A coalition of grass-roots activists on both sides of the aisle had framed the convention as an opportunity to bypass the bureaucracy and gamesmanship of the state Legislature.
They had hoped to harness some of the antiestablishment sentiment that boosted President Donald Trump and U.S. Sen. Bernie Sanders in last year's presidential campaign, but fell short.
Top officials including Gov. Andrew Cuomo, New York City Mayor Bill de Blasio and union leaders had said the convention was vulnerable to right-wing special interests.
In Manhattan, some voters said they were interested in the idea but concerned about the risks.
Britt Greifeld, a 27-year-old writer living on the Upper West Side, said she voted against the convention because she is worried about preserving rights already protected by laws. The measure, she added, seemed like an opportunity "for politicians to do whatever they want."
"Better safe than sorry," she said.
A second ballot measure that would allow judges to strip elected officials convicted of corruption crimes of their pensions appeared poised to pass Tuesday night.
With more than half of precincts reporting, the measure had more than 70% support, an indication that voters were frustrated with decades of state scandals.
Assemblyman Brian Kolb, a Republican, said the measure should have passed long ago. "Scandals have finally motivated people to make changes, " he said.
In the New York City suburbs, county-executive races were still close around 11 p.m.
Republican incumbent Westchester county-executive Rob Astorino was in a close race with state Sen. George Latimer, a Democrat.
Nassau County legislator Laura Curran, a Democrat, was in a close race with state legislator Jack Martins, a Republican, for an open seat.
Both are swing districts seen as potential national bethwethers.
In city races, Democrats were poised to maintain a vast majority on the New York City Council and maintain all citywide positions.
In a handful of neighborhoods, Republicans had hoped to pick up city-council seats.
Results for the City Council race in the district that includes the Maspeth area of Queens, one of the politically competitive districts, showed that Republican Robert Holden was just slightly ahead of Elizabeth Crowley, a Democrat and the incumbent.
Fewer than 100 votes separated the candidates, with 95% of precincts reporting as of 10:45 p.m.
In the race for an open council seat in the Bay Ridge area of Brooklyn, a fast-changing and politically mixed swath of the city, Justin Brannan, the Democrat and a longtime community activist was ahead of his Republican opponent, state legislative aide John Quaglione, with most precincts reporting.
For an open seat in Midtown Manhattan and its Upper East Side area to succeed Democratic councilman Daniel Garodnick, Democrat Keith Powers was poised to win the seat Tuesday night. His opponent Rebecca Harary had hoped sentiments against the mayor might propel her to the council.
Incumbent Democratic candidates for the city's comptroller, public advocate, and Manhattan district attorney won their re-elections.
--Zolan Kanno-Youngs contributed to this article.
Write to Mike Vilensky at mike.vilensky@dowjones.com and Melanie Grayce West at melanie.west@wsj.com