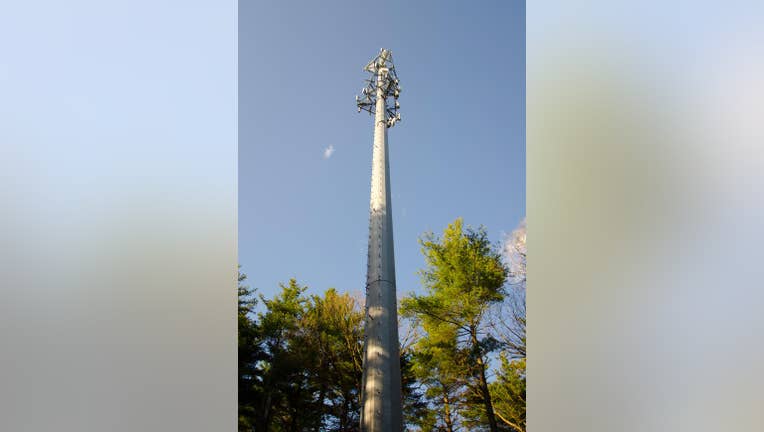 American Tower ended 2015 on a strong note, delivering strong double-digit growth in revenue and adjusted funds from operations thanks to a number of tower acquisitions during the year. Overall, the company invested just over $7 billion for exclusive rights to manage 11,286 tower sites in the U.S., as well as acquire 209 sites in the U.S. and 10,638 sites internationally. Those acquisitions will help drive growth in 2016 as the company grows the tenant base of its towers.
American Tower results: The raw numbers
| | Q4 2015 Actuals | Q4 2014 Actuals | Growth (YOY) |
| --- | --- | --- | --- |
| Revenue | $1.3 billion | $1.0 billion | 22.3% |
| Adjusted Funds from Operations | $541.7 million | $441.7 million | 22.7% |
| AFFO/share | $1.27 | $1.10 | 15.5% |
Data source: American Tower.
What happened with American Tower this quarter?Acquisitions were the story for American Tower this quarter.
American Tower's U.S. property segment laid the foundation of revenue growth during the quarter. Segment revenue increased 21.7% to $829 million due primarily to its transaction with Verizon .
Internationally, growth in Europe, the Middle East, and Africa (EMEA) was also strong with revenue jumping 57% to $124 million thanks primarily to the Bharti Airtel Limited transaction in Nigeria.
Meanwhile, growth in Asia and Latin America were also solid, increasing by 17.5% and 9.9%, respectively. Driving growth in Latin America was the company's TIM Cellular transaction in Brazil. Asia, meanwhile, will get a big boost in 2016 after the company completes the acquisition of a 51% controlling interest in Viom Networks Limited, which operates 42,000 sites in India.
While acquisition-driven growth was a big driver last quarter, it wasn't the only driver. Organic core growth, which excludes revenue growth from properties acquired during the year, was 7.1% during the fourth quarter. This shows that American Tower is adding more tenants to each tower, which is a key to its ability to leverage its tower portfolio to drive even stronger returns.
Image Source: American Tower.
What management had to sayIn commenting on the quarter, CEO Jim Taiclet said:
Those tower acquisitions are important for two reasons. Not only do they drive near-term growth in revenue and adjusted funds from operations by growing its tower portfolio, but they lay the foundation for future growth. That's because each tower portfolio acquired last year had an average of approximately 1.5 tenants per tower, leaving plenty of room to grow the number of tenants per tower. For example, the Verizon tower portfolio had 1.4 tenants per tower when American Tower made the transaction. By signing additional tower space on these towers to Verizon's competitors, for example, the company can incrementally grow revenue and earnings without spending a lot of capital, which vastly improves tower economics and its rate of return.
Looking forwardThat organic revenue growth from existing towers will continue to be a focus of the company in 2016. The company is expecting 7% organic core growth in 2016, which when added to growth expected from its India tower portfolio transaction, is projected to drive 22% total property revenue growth, pushing it up to a range of $5.5 to $5.7 billion to go along with 17.9% growth in AFFO to $2.4 to $2.5 billion. That's of course assuming the company doesn't make any additional acquisitions, which could drive growth even higher in 2016.
The article New Towers Power American Tower Corp's Earnings originally appeared on Fool.com.
Matt DiLallo owns shares of American Tower and Verizon Communications andhas the following options: long January 2017 $80 calls on American Tower. The Motley Fool owns shares of and recommends American Tower. The Motley Fool has the following options: long January 2017 $80 calls on American Tower. The Motley Fool recommends Verizon Communications. Try any of our Foolish newsletter services free for 30 days. We Fools may not all hold the same opinions, but we all believe that considering a diverse range of insights makes us better investors. The Motley Fool has a disclosure policy.
Copyright 1995 - 2016 The Motley Fool, LLC. All rights reserved. The Motley Fool has a disclosure policy.