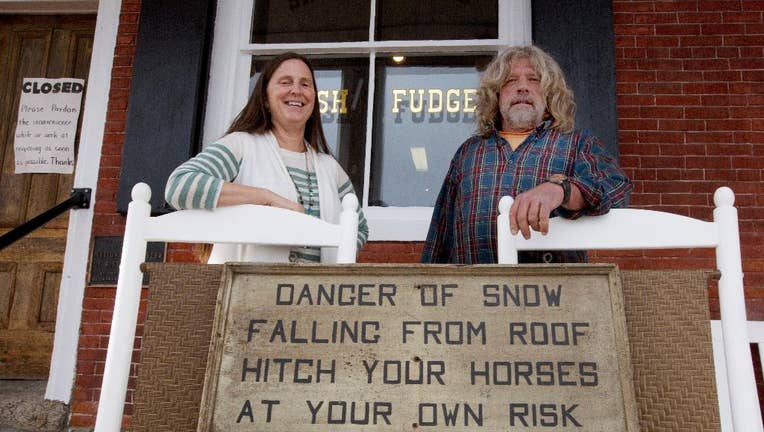 The new owners of a closed historic general store in New Hampshire are gearing up for its grand reopening.
The Brick Store in the northern town of Bath was built more than 200 years ago and until this year, had been continuously operating as a general store.
The store was named to the National Register of Historic Places in 1985. In January, its longtime owners closed it, citing financial difficulties.
Becky and Scott Mitchell bought it at auction in July. They've cleaned up the old cash registers, built new shelves and changed the lighting.
They hope to reopen The Brick Store soon and offer some of the same items the landmark used to have available to its customers — like smoked pepperoni.