New owners lay off employees at Alaska's largest newspaper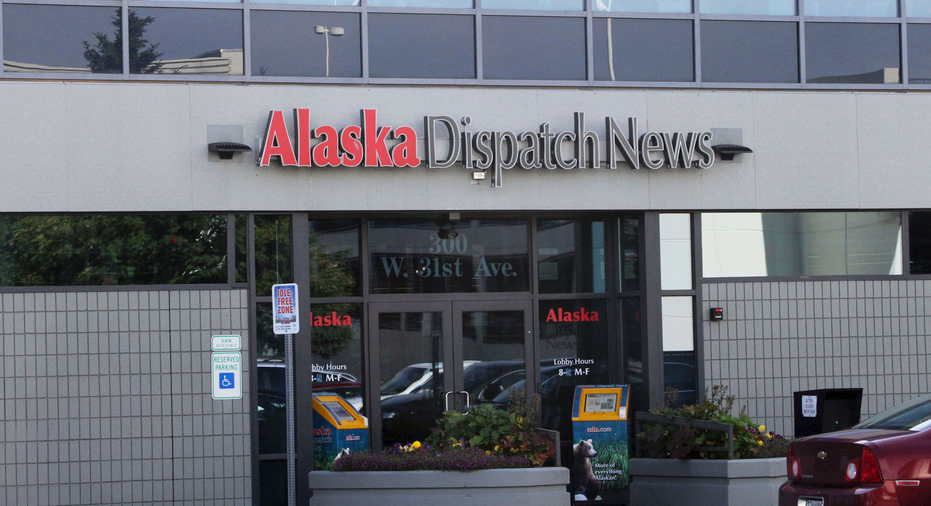 Reporters, editors and other employees at Alaska's largest newspaper have been laid off as the new owners attempt to stop the financial hemorrhaging that saw the paper losing $125,000 a week.
Alaska Dispatch News co-Publisher Ryan Binkley wouldn't disclose how many of the newspaper's 212 employees have been laid off since the Binkley Co. was given the go-ahead from a bankruptcy judge to buy the Alaska Dispatch News on Sept. 11 for $1 million.
However, he indicated this reflects a marked change ahead for the newspaper, formerly known as the Anchorage Daily News.
"It's a significant change in the size of the newspaper," Binkley was quoted in a story published Thursday. He didn't immediately return messages to The Associated Press seeking comment.
"There's a lot of new folks who are just starting their career who are going to be hurt by this and a lot of outstanding folks who have devoted their lives to the success of this place that are going to feel it as well," Binkley told the newspaper. "But you know, moving forward, it's what's needed for the paper to be healthy."
Binkley also announced the size of the newspaper will shrink. It will go from three sections to two sections for its Monday-Thursday editions. He said this is ahead of a format change for the newspaper, which prints daily except for Saturdays.
Former publisher Alice Rogoff bought the Anchorage Daily News for $34 million from The McClatchy Co. in 2014. She renamed it as the Alaska Dispatch News. The renamed paper has been losing about $500,000 a month and entered bankruptcy on Aug. 12.
The Binkley Co. — comprised of Binkley family members from Fairbanks — was the only bidder, and purchased the newspaper last week. During the sale, federal bankruptcy Judge Gary Spraker said he had to bite his tongue to keep from asking why the buyer believed it could be successful in what has been a money-losing venture.
There is a long list of creditors involving about $12.5 million in debt in work or services done for Rogoff. Unsecured creditors are claiming about $2 million of that, and are expected to participate in a hearing scheduled Friday in federal bankruptcy court in Anchorage.