New Laws Needed In Fight Against Insider Trading: Expert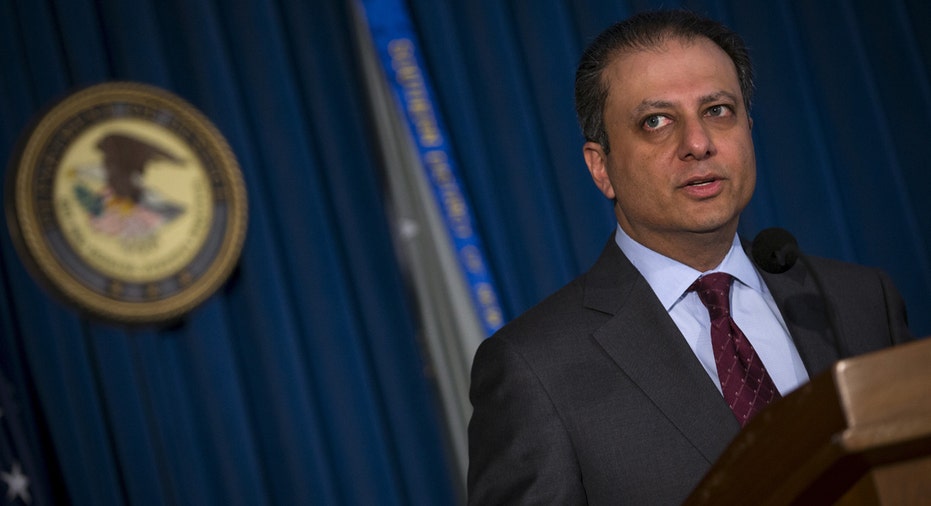 If federal prosecutors hope to make a dent in future insider trading cases they'll probably need an assist from Congress. And unless Congress takes a stand, insider trading on Wall Street isn't going away anytime soon, a white collar legal expert said Friday.
"This issue calls for a legislative fix," said Andrew Stoltmann, a Chicago-based securities lawyer who frequently represents retail investors in cases of fraud and corporate malfeasance.
On Thursday, Preet Bharara, the U.S. Attorney for the Southern District of New York, announced he was walking away from one of his signature cases, insider trading charges against Michael Steinberg, a high-placed portfolio manager at SAC Capital, the once-massive hedge fund founded by erstwhile Wall Street titan Steven A. Cohen.
SAC Capital – and in particular Cohen – has been in Bharara's crosshairs for years and Bharara has built a national profile successfully prosecuting these kinds of insider trading cases. Since 2009 the Manhattan U.S. Attorney's Office has initiated 96 insider trading cases.
Steinberg, reportedly one of Cohen's top lieutenants, was convicted in 2013 at trial and was in the process of appealing the conviction.
But Thursday's concession by Bharara, which also involved dropping charges against six others in the Steinberg case who had pleaded guilty and were cooperating with prosecutors, is a big setback both for Bharara and future prosecutors who hope to rein in insider trading.
"I think his highest profile victories have all been somewhat tainted," said Stoltmann. "While he deserves credit for attacking insider trading cases, the fact remains many of these cases will now be overturned."
Prosecutors' Hands Tied
Those likely reversals will stem from a 2nd Circuit appeals court ruling last year that overturned the convictions of two other traders prosecuted by Bharara's office, Anthony Chiasson and Todd Newman. The appeals court, in a ruling that cast doubt over many of Bharara's past insider trading convictions, said prosecutors have to prove that the person who's been charged with insider trading knew that the tips he was trading on were provided by  someone who was knowingly trafficking in inside information.
In Chiasson and Newman's cases, there was a layer of analysts between them and the network of sources who sold those analysts illegal inside information. Consequently, it couldn't be proven that Chiasson and Newman knew they were profiting from inside information.
The U.S. Supreme Court earlier this month upheld the 2nd Circuit's ruling.
"Prosecutors hands have been tied with the 2nd Circuit decision and that's extremely unfortunate. I think we will see an even greater surge of insider trading going forward," said Stoltmann.
Bharara said in a statement Thursday that the decision to dismiss the charges against Steinberg and the six other defendants was based on the appeals court's ruling. "These prosecutions were all undertaken in good faith reliance on what this Office and others, including able defense counsel for all those who pled guilty, understood to be the well-settled law before Newman," the statement read.
Bharara clearly wanted to make the point that the six defendants who previously pled guilty all did so on the advice of their attorneys prior to the 2nd Circuit's ruling.