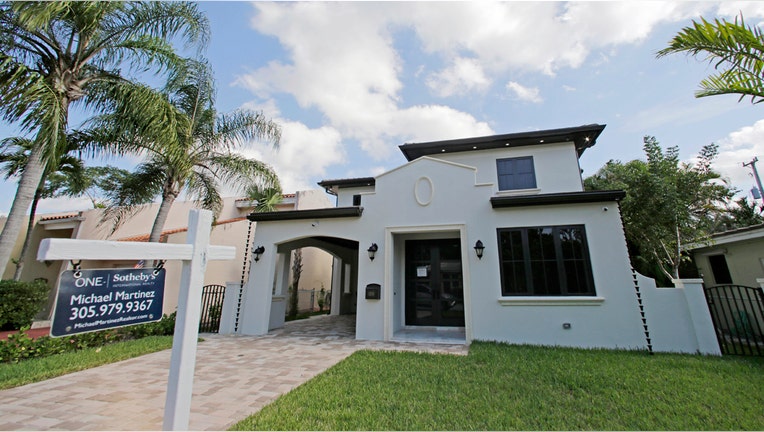 Sales of new homes rebounded in May, helped by strong sales gains in the South and West.
The Commerce Department said on Friday sales of new single-family homes rose 2.9% last month to a seasonally adjusted annual rate of 610,000. That followed a 7.9% drop in sales in April which was the biggest monthly decline in eight months. Last month's previously reported sales of 569,000 were revised up to 593,000.
Sales gains of 6.2% in the South and 13.3 percent in the West overcame big declines of 25.7% in the Midwest and 10.8% in the Northeast.
The median price of a home sold last month rose to a record $345,800, up 16.8% from a year ago. Prices have been increasing as demand has outstripped supply, in part because of a shortage of available building lots.
The figures followed data earlier this week from the National Association of Realtors, which showed sales of existing single-family homes edged higher last month, bringing the 12-month gain to 2.7%.
While America's tighter labor market has helped put a little extra cash in peoples' pockets, mortgage rates have continued to tick up and the number of listings in the "affordable price range" are increasingly more difficult to find since homes don't last long on the market. It's a trend that's helped push prices higher in recent months.
The Associated Press contributed to this report.