New Home Sales Fell Sharply in January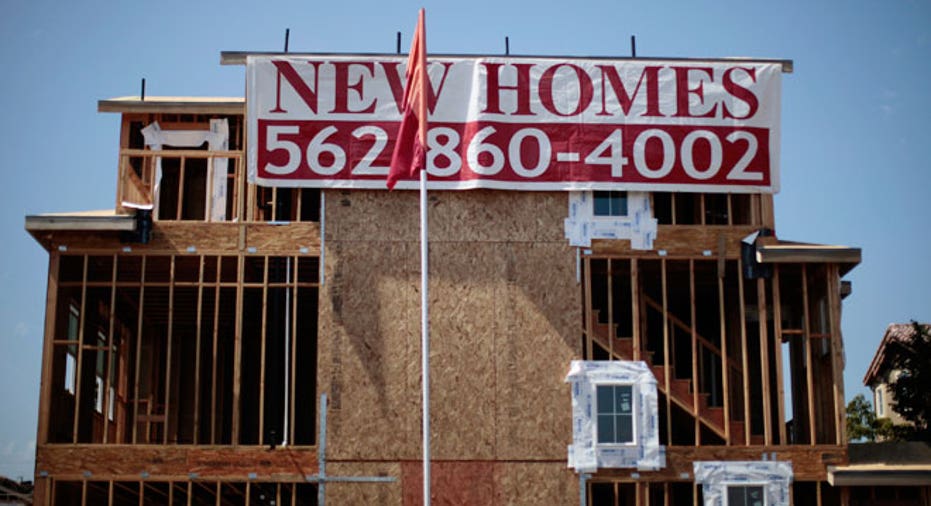 New U.S. single-family home sales tumbled in January from a 10-month high as sales in the West region plunged, but the overall housing market recovery remains intact.
The Commerce Department said on Wednesday sales dropped 9.2 percent to a seasonally adjusted annual rate of 494,000 units, almost unwinding December's sharp increase. December's sales pace was unrevised at 544,000 units.
Economists polled by Reuters had forecast new home sales, which account for about 8.3 percent of the housing market, slipping to a 520,000 unit-rate last month.
Sales in the West, which has seen a sharp increase in home prices amid tight inventories, plummeted 32.1 percent to a
110,000 unit-rate, the lowest level since July 2014. The percent decline was the largest since May 2010.
Sales rose 3.4 percent in the Northeast, despite a blizzard in late January. They fell 5.9 percent in the Midwest and rose 1.8 percent in the populous South.
Though the new homes market appears to have cooled, with construction activity falling in January and homebuilder sentiment softening in February, housing in general remains supported by a tightening labor market, which is lifting wage growth and bolstering household formation.
Reports on Tuesday showed sales of previously owned homes hitting a six-month high in January and house prices rising 5.7 percent in the year to December.
A firmer housing market should help to prop up the economy as it navigates rough seas caused by a robust dollar, spending cuts by energy firms hurt by lower oil prices and sluggish global demand. Efforts by businesses to sell off inventory are holding back growth.
The economy grew at a 0.7 percent annual rate in the fourth quarter. Growth estimates for the first quarter are currently above a 2 percent rate.
Last month, the inventory of new homes on the market increased 2.1 percent to 238,000 units, the highest since October 2009. Still, housing stock remains tight.
At January's sales pace it would take 5.8 months to clear the supply of houses on the market, up from 5.1 months in
December. The median price of a new home fell 4.5 percent from a year ago to $278,800.
(Reporting by Lucia Mutikani; Editing by Andrea Ricci)