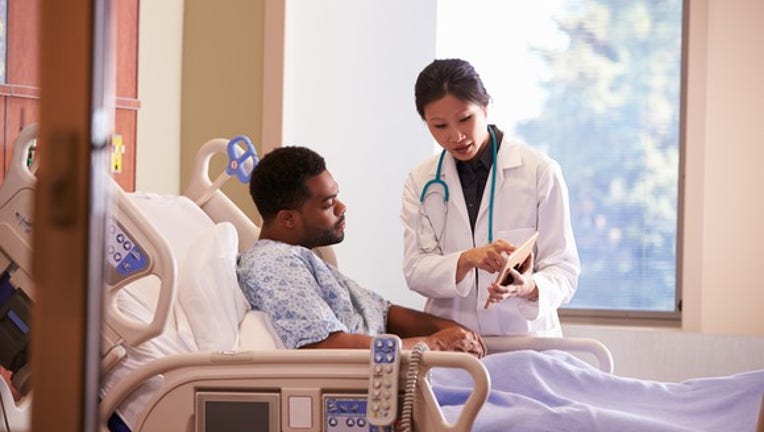 What happened
Shares of Nevro (NYSE: NVRO), a medical device developer and manufacturer with a specific focus on providing relief to chronic-pain sufferers, tumbled as much as 12% on Tuesday following the release of its first-quarter earnings results after the closing bell on Monday. As you can probably surmise, the results didn't pass muster with Wall Street or investors.
So what
For the quarter, Nevro generated $68.4 million in sales, which was a 64% increase over the prior-year quarter. The vast majority of this growth came domestically, with 80% sales growth in the U.S. and a more modest 30% sales growth in international markets. Growth was due to the ongoing uptake of the Senza Spinal Cord Stimulation system.
Image source: Getty Images.
In terms of its bottom line, the company wound up reporting a $13.1 million loss from operations, or $0.50 per share, which was significantly wider than the $9 million it lost in the first quarter of 2016. Operating expenses look to be the culprit, with an increase in headcount pushing operating expenses higher by 70% to $59.4 million in the first quarter of 2017.
Comparatively, Wall Street was anticipating $68.7 million in sales, so this was more or less in line with what the company delivered, but a much narrower loss of $0.26 per share. In other words, Nevro missed the bottom line by a mile.
If there is some solace, the company reaffirmed its full-year sales guidance of $310 million to $320 million, which is in line with where Wall Street's consensus currently has the company pegged. The primary worry here is that rising operating expenses may lead to steeper losses than analysts had realized.
As the icing on the cake, investment firm B. Riley cut Nevro's rating to "neutral" from "buy" right around the opening bell this morning.
Image source: Getty Images.
Now what
This was actually a pretty decent and expected quarter for a company that's only now beginning to really ramp up sales of its lead pain control device. While the growth rate of its Senza system will slow as we move forward, sales growth is still expected to remain in the double-digits through 2020. That could be alluring for investors seeking growth stocks.
However, the past two earnings reports, which has Nevro has missed on its loss per share estimate by a very wide margin, are also evidence that a growing company can produce wider-than-expected losses as it attempts to build its personnel and marketing staff to make its product great over the long run. These are hiccups that investors deal with from time to time with growth stocks.
Personally, I like the product and the growth behind the product, but I'm leery of Nevro given its rising expenses. Even with recurring profitability expected by 2019, it could be many, many years before Nevro's valuation makes sense on the basis of its forward P/E ratio -- or even itsPEG ratio. With that being said, I'd monitor the company's progress from the safety of the sidelines.
10 stocks we like better than NevroWhen investing geniuses David and Tom Gardner have a stock tip, it can pay to listen. After all, the newsletter they have run for over a decade, Motley Fool Stock Advisor, has tripled the market.*
David and Tom just revealed what they believe are the 10 best stocks for investors to buy right now...and Nevro wasn't one of them! That's right -- they think these 10 stocks are even better buys.
Click here to learn about these picks!
*Stock Advisor returns as of May 1, 2017.
Sean Williams has no position in any stocks mentioned. The Motley Fool has no position in any of the stocks mentioned. The Motley Fool has a disclosure policy.