Nevada casinos end fiscal year with winnings up 2.9 percent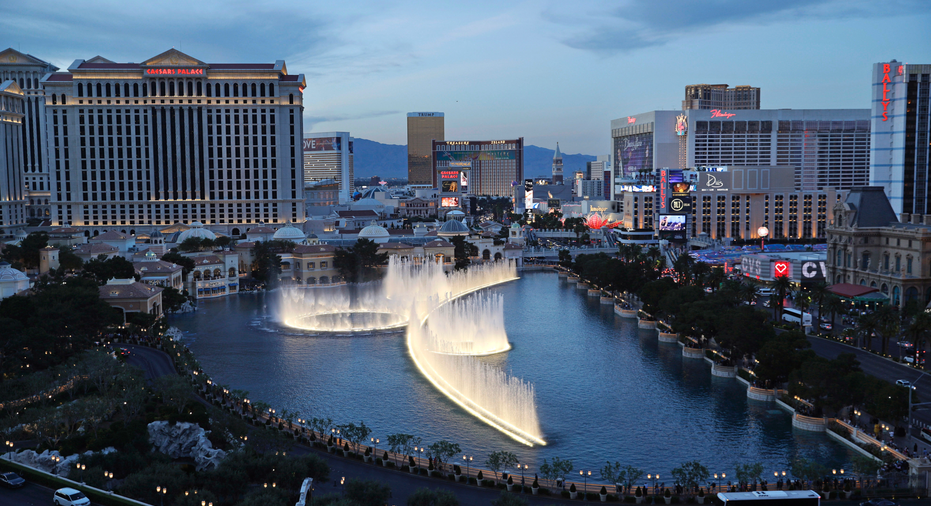 Casinos in Nevada won 2.9 percent more from gamblers in the fiscal year that ended in June, compared with the year before, the Nevada Gaming Control Board said Thursday.
For the 12 months from July 2016 to June 2017, so-called "casino win" in Nevada totaled more than $11.4 billion, according to a monthly regulatory report. That was up from $11.1 billion the previous year.
"We had a nice year," senior control board analyst Mike Lawton said of the results, which marked the sixth increase in the past seven fiscal years.
He attributed the new results to increases in casino winnings from slot machines and table games other than baccarat, a high-stakes game.
Slot machine winnings of $7.3 billion were up 2.9 percent this year, after a 3.2 percent increase last year, Lawton said.
Game and table winnings by casinos increased 3 percent this year to total $4.2 billion, after a decrease of 3.5 percent last year.
Baccarat winnings were down 2.9 percent in the fiscal period just-ended, at $1.2 billion.
Gambling win reported by casinos statewide totaled $895 million in June alone, up just under 1 percent from the same month last year.
It was the fourth consecutive monthly increase, Lawton said.
The state collected $51.8 million based on the monthly figure, the report said. That was up almost 5.8 percent from a year ago.
The biggest percentage increases for the fiscal year were in downtown Las Vegas, where casino gambling win was up nearly 11 percent, and at casinos in Stateline on the south shore of Lake Tahoe, up 7.4 percent.
Lawton noted that a new property, the Lucky Dragon Hotel and Casino, opened last November in downtown Las Vegas.
Only two of 15 reporting districts showed decreases.
On the Las Vegas Strip, casinos won almost $6.5 billion during fiscal 2016-17, or more than half the statewide total. That was up 2.9 percent from the previous fiscal year.
The report came as casinos rely more heavily on restaurants, shopping, entertainment and room rentals than on table games and slot machines.
Gambling winnings in 1990 represented about 58 percent of Nevada casino revenues. That dropped to about 34 percent last year.