Netgear Delivers Another Good Quarter (and Falls Anyway)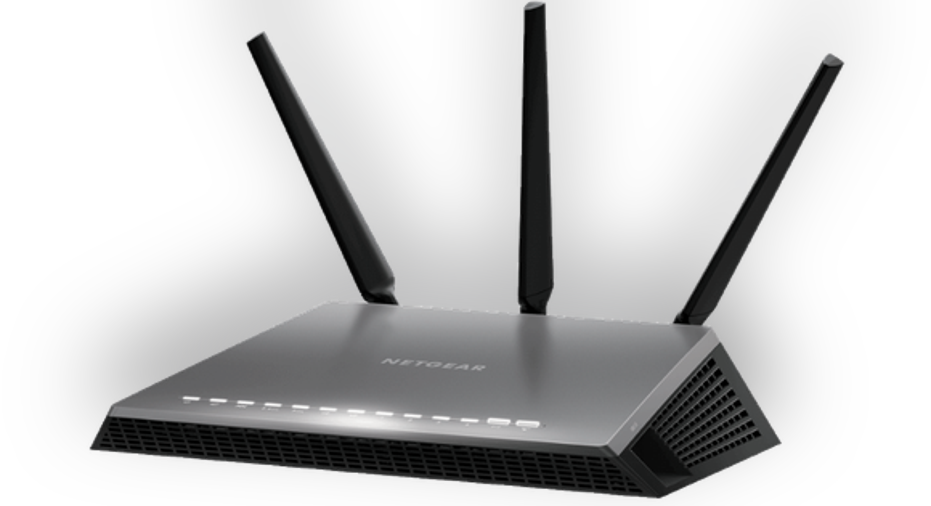 For the third time in as many quarters, shares ofNetgear(NASDAQ: NTGR)dropped despite strong overall quarterly results from the networking hardware specialist. This time, however, Netgear also introduced modified segment-based reporting to better reflect the state of its business.
Let's take a deeper look at how Netgear kicked off 2017, and at what investors can expect from the company.
Image source: Netgear.
Netgear results: The raw numbers
| Metric | Q1 2017 | Q1 2016 | Year-Over-Year Growth |
| --- | --- | --- | --- |
| Revenue | $323.7 million | $310.3 million | 4.3% |
| GAAP net income | $16 million | $16.6 million | (3.6%) |
| GAAP earnings per share | $0.47 | $0.50 | (6%) |
Data source: Netgear.
What happened this quarter?
On a non-GAAP(adjusted) basis -- which adds perspective by excluding items like stock-based compensation and restructuring costs -- net income declined 11.8%, to $21.7 million. Adjusted net income per share declined 13.5%, to $0.64.
Adjusted operating margin declined to 10% from 11.9% in last year's first quarter -- in line with Netgear's guidance provided last quarter for 9.5% to 10.5%.
Netgear's outlook also called for lower first-quarter revenue of $300 million to $315 million
Revenue by geography included:
4.3% growth from the Americas, to just over $211.6 million.
a 9.4% decline from the EMEA region, to just over $58.4 million.
3.2% from from the Asia Pacific region, to $53.6 million.
Netgear is updating its segment structure reporting to reflect the new structure of its business. Rather than the former retail, commercial, and service provider segments, the latest performance as broken down by Netgear's new segments are as follows:
150.2% year-over-year growth in Arlo revenue, to $60.7 million, driven by sales of Arlo wireless security cameras and associated services and accessories.
a 10.1% decline in Connected Home revenue, to $194.4 million, including Nighthawk and Orbi brand sales, as well as Wi-Fi and LTE products sold to service providers.
a 1.9% decline in SMB revenue -- formerly the Commercial business segment -- to $68.6 million, which focuses on small- and medium-sized business networking, storage, and security solutions products.
Netgear's board authorized a new 3,000,000-share repurchase program that is incremental to the 1,123,000 shares still remaining under its previous repurchase authorization.
What management had to say
Netgear chairman and CEO Patrick Lo stated:
Looking forward
For the second quarter of 2017, Netgear anticipates revenue in the range of $315 million to $330 million, and adjusted operating margin of 8% to 9%. By comparison -- and though we don't typically pay close attention to Wall Street's demands -- the mid-point of that top-line range is slightly above analysts' consensus estimates for Q2 revenue of $321 million.
So why the decline on Thursday? For one, keep in mind shares of Netgear are still up more than 17% over the past year as of this writing. There's also the sequential decline in operating margin to consider, which management elaborated during the subsequent conference call is the result of Netgear's decision to speed up its impending launch of Arlo Go and its entry into the baby care market in the interest of capturing market share in these early stages.
And perhaps our change-averse market is frowning upon Netgear's modified segment structure. But I also think that structure makes sense, even if it does partially obscure the relative outperformance of Netgear's former retail channel by folding sales of its high-margin Nighthawk routers and popular Orbi Wi-Fi systems into the bulk of its struggling service provider business.
In the end, this was an undeniably solid quarter from Netgear, and I look forward to seeing its young growth story continue to play out.
10 stocks we like better than NetgearWhen investing geniuses David and Tom Gardner have a stock tip, it can pay to listen. After all, the newsletter they have run for over a decade, Motley Fool Stock Advisor, has tripled the market.*
David and Tom just revealed what they believe are the 10 best stocks for investors to buy right now... and Netgear wasn't one of them! That's right -- they think these 10 stocks are even better buys.
Click here to learn about these picks!
*Stock Advisor returns as of April 3, 2017
Steve Symington has no position in any stocks mentioned. The Motley Fool recommends Netgear. The Motley Fool has a disclosure policy.