Netflixs Biggest Competitor Is Getting Serious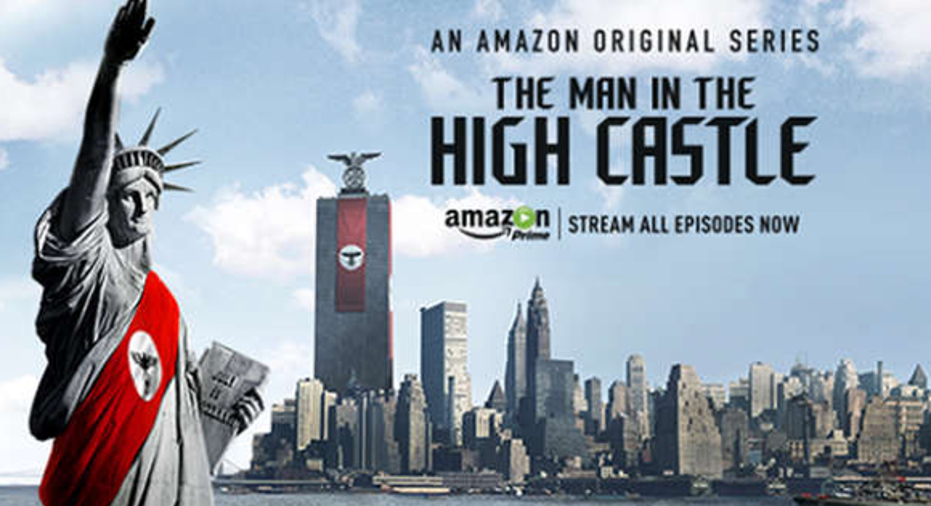 Source: Amazon.com.
For all of its success, Netflix really hasn't has a direct competitor. Sure, there are companies that have offered similar services to the streaming-video service, but for most it's been a pet project instead of bona fide competition. For example, the oldest of Netflix's streaming-delivery competitors, Hulu Plus, is mostly set up to digitally distribute TV shows from NBCUniversal, Fox, and Disney-ABC, its owners. Hulu appears to exist to squeeze profit from the company's core live TV content instead of winning substantive streaming-content market share.
Another competitor, Amazon.com's Prime Instant Video, was the exact opposite. Amazon is faulted by the Wall Street analyst community for razor-thin margins and for spending on projects not expected to help the company's bottom line. Amazon Prime Instant Video was a strong example of this criticism.
In an attempt to boost Amazon Prime users, Amazon embarked upon an expensive content binge without a direct-monetization path for this content. Amazon always treated its Prime Instant video as an inducement for the company's Amazon Prime bundle of services, not a standalone product. That changed this week.
Amazon Instant Video without Amazon PrimeAmazon is becoming serious about its streaming-video service. The company will now offer monthly subscriptions for $8.99, $1 lower than the cost of Netflix's most-popular standard service. More importantly, this move allows Amazon to directly market the video's direct value proposition instead of positioning the service as an added benefit for Amazon Prime consumers. If you wanted the full bundle of services, but without a year commitment, Amazon Prime is now available for $10.99 monthly (more on this later).
Amazon's original series The Man in the High Castle has been faulted for its provocative marketing, but has been well-reviewed by critics. Source: Amazon
This is just the newest step in Amazon's move toward becoming a true competitor to Netflix. The company has followed Netflix's lead by aggressively expanding its original content. Last year, Amazon introduced Ridley Scott's World War 2 alternative-reality drama The Man in the High Castle and vigilante-themed drama Hand of God, and both were renewed.
Additionally, The Wall Street Journal (subscription required) details Amazon's aggressive push for premium-network content: Amazon has deals with Time Warner's HBO and Epix, a joint-venture of Viacom's Paramount Pictures, Lions Gate, and MGM Studios. On the other hand, Netflix's U.S-based content library is actually shrinking, with the service losing 32% of its titles in a little over two and a half years, according to data compiled by AllFlicks.
Netflix appears to be doubling down on original content at the expense of movie and television selection; Amazon is following an "all of the above" policy in its attempt to grow its content library.
Amazon is getting serious about its video service, but Amazon Prime may ultimately benefitWill Netflix whither in the face of this larger competitor, now that Amazon has turned its focus to truly competing in the streaming-industry space? It's doubtful, but it is interesting how long Netflix has been able to operate without focused competition. Until now, Netflix's biggest perceived threat was the possibility TV networks would stop providing the company content, which is a large reason the company started aggressively moving into original content.
For Amazon, this was a wise move to offer its instant video service as a standalone product. Will this particular product find a receptive audience? Probably not. The cost of $8.99 is currently more expensive than the company's $99-per-year Amazon Prime product, and only $2 less than Amazon Prime if the consumer wants a monthly billing plan instead of an annual one. Amazon Prime includes Amazon's video service.
What a decoupled video product does is show how valuable an Amazon Prime subscription is and should increase the both subscription totals and the percentage of Prime subscribers who watch Amazon Instant Video. While the standalone product may not attract a huge number of subscribers, Amazon is quickly becoming a strong competitor to Netflix.
The article Netflixs Biggest Competitor Is Getting Serious originally appeared on Fool.com.
Jamal Carnette has no position in any stocks mentioned. The Motley Fool owns shares of and recommends Amazon.com, Lions Gate Entertainment, Netflix, and Time Warner. Try any of our Foolish newsletter services free for 30 days. We Fools may not all hold the same opinions, but we all believe that considering a diverse range of insights makes us better investors. The Motley Fool has a disclosure policy.
Copyright 1995 - 2016 The Motley Fool, LLC. All rights reserved. The Motley Fool has a disclosure policy.