Netflix to end 'House of Cards' amid original content push, Spacey allegation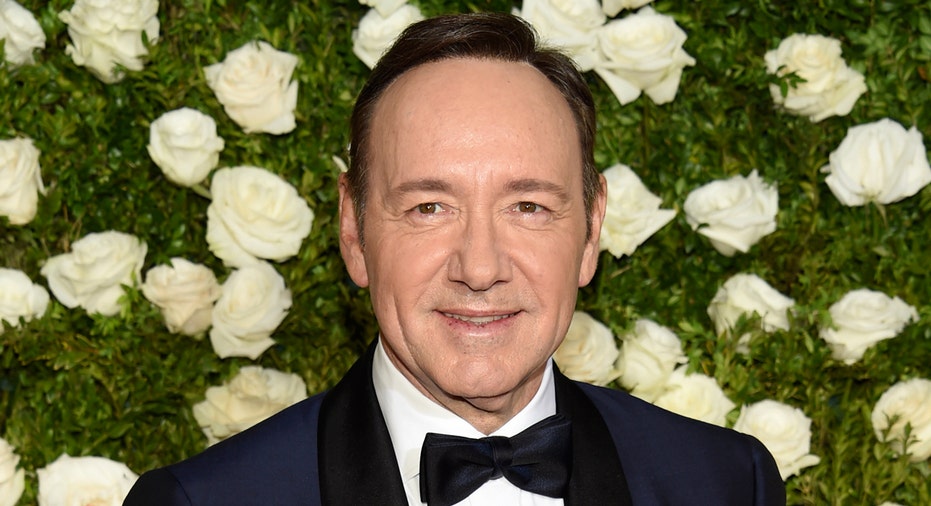 Netflix on Monday confirmed it is ending "House of Cards," the series that kicked off its push into original content, after a sixth and final season, in a decision announced just hours after actor and executive producer Kevin Spacey was accused of alleged sexual assault.
The streaming giant confirmed Monday that the political drama will end after a sixth season, which is currently in production. Though the announcement of the show's fate came one day after actor Anthony Rapp accused Spacey of sexual assault at a 1986 party, the decision to end "House of Cards" as made months before the allegations came to light, a source told the Associated Press.
"Media Rights Capital and Netflix are deeply troubled by last night's news concerning Kevin Spacey. In response to last night's revelations, executives from both of our companies arrived in Baltimore this afternoon to meet with our cast and crew to ensure that they continue to feel safe and supported. As previously scheduled, Kevin Spacey is not working on set at this time," Netflix and Media Rights Capital, which produces the series, said in a statement.
Since its debut in 2013, "House of Cards" has been widely considered the crown jewel of Netflix's original content offerings, which are key to its bid to attract new subscribers. Brokerage firm Loop Capital raised its price target ahead of the show's debut last May due to its ability to drive subscriber growth. At the time, David Miller, Loop's managing director, noted that the series helped draw more than two million new subscribers when its fourth season debuted in the first quarter of 2016.
Netflix has doubled down on its original content offerings since the show's debut. Company officials recently said Netflix will spend up to $8 billion in the sector in 2018, up from $6 billion in 2017. Netflix has nearly 110 million paid subscribers globally, and recently announced an increase in fees.
In an interview published Sunday with BuzzFeed News, Rapp, who is also an actor, alleged that he was just 14 years old when a drunken Spacey, who was 26 at the time, made sexual advances after a party at his apartment. Rapp said he managed to escape the situation.
Spacey said on Twitter that he does not remember the incident. However, he added that if the incident did occur as described by Rapp, he "[owes] him the sincerest apology for what would have been deeply inappropriate drunken behavior, and I am sorry for the feelings he describes having carried with him all these years."
Spacey went on to say that Rapp's interview "encouraged" him to publicly address his personal life, adding that he has had romantic relations with both men and women and now lives "as a gay man."
The allegations against Spacey came amid allegations of sexual assault against other figures in media and entertainment, including Hollywood producer Harvey Weinstein and journalist Mark Halperin.