NetFlix Kicks Off a Big Week for Tech ETFs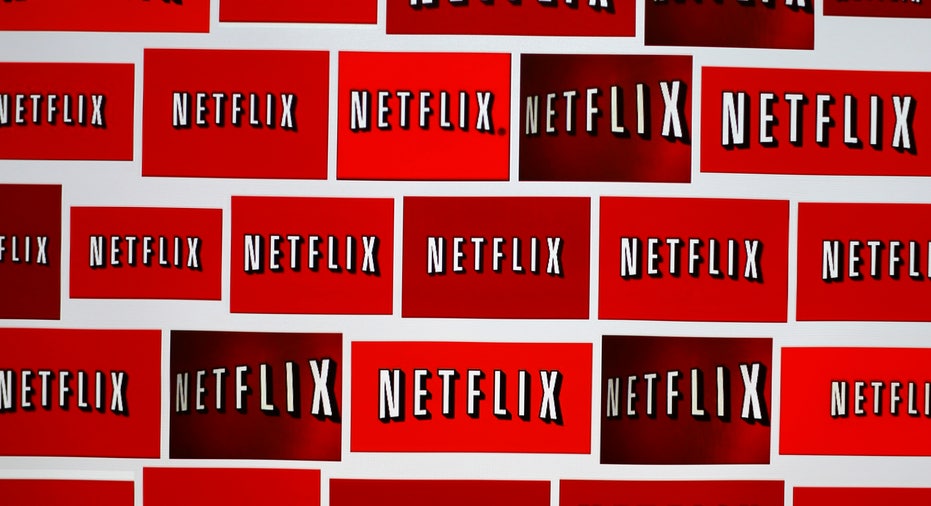 Technology exchange traded fund investors will be watching the technology sector as some of the major players begin revealing their first quarter results this week, with all eyes on Netflix (Nasdaq:NFLX) Monday.
Netflix will report first quarter earnings after the bell on Monday. Investors will be able to find clarity on the online streaming platform amid speculation of slowing subscription growth in the U.S. Nevertheless, Netflix has made an effort to expand into overseas markets where the firm may still tap into unrealized growth.
Yahoo Inc. (Nasdaq:YHOO) will reveal its quarterly results Tuesday, a day after the reported deadline for bids to buy the internet firm's core business.
Later in the week, Microsoft (Nasdaq:MSFT) and Google parent company Alphabet (Nasdaq:GOOG) will release earnings results on Thursday. Microsoft has been capitalizing on its business process and intelligent cloud segments, which may have helped offset the slid in the personal computing industry. Meanwhile, Alphabet has benefited from the shift toward mobile usage and greater ad revenue from sources like YouTube.
ETF investors can track the strength or weakness of the technology group through broad sector plays, like the Technology Select Sector SPDR (NYSE:XLK), which includes a 10.3% position in MSFT, 5.3% Alphabet Class A, 5.3% Alphabet Class C and YHOO 0.8%. Additionally, XLK holds a 3.6% tilt toward Visa (NYSE:V), which is slated to report earnings on Thursday, along with 14.6% in Apple (Nasdaq:AAPL) and 6.0% in Facebook (Nasdaq:FB), which both report first quarter earnings in the following week.
Moreover, investors can also take a more targeted approach through internet-focused ETF options, including the PowerShares NASDAQ Internet Portfolio (Nasdaq:PNQI), First Trust Dow Jones Internet Index Fund (NYSE:FDN) and ARK Web x.0 ETF (NYSE:ARKW).
Ticker
Security
Last
Change
Change %
PNQI
POWERSHARES ETF - NASDAQ INTERNET PORTFOLIO
30.68
+0.14
+0.46%
The PowerShares Nasdaq Internet Portfolio tries to reflect the performance of the Nasdaq Internet Index, which includes many of the large internet names. Specifically, GOOG makes up 8.0% of PNQI's underlying portfolio, along with FB 7.7%, NFLX 4.4% and YHOO 4.3%. Additionally, PNQI includes a hefty 8.3% tilt toward e-commerce provider Amazon (Nasdaq:AMZN) and 8.3% in Chinese tech firm Baidu (Nasdaq:BIDU), which both will announce earnings next week as well. This internet-related ETF breaks down its holdings into about 58.9% traditional information technology names, along with 36.8% in consumer discretionary stocks with a large online presence.
Similarly, the First Trust Dow Jones Internet Index Fund targets companies that have generated at least 50% of their annual sales from the internet, including a 69.4% tilt toward information technology names and 22.9% in consumer discretionary. Top holdings include AMZN 10.6%, FB 9.9%, NFLX 5.3%, Alphabet Class A 5.2%, Alphabet Class C 5.1% and Yahoo 4.4%.
Additionally, the ARK Web x.0 ETF, an actively managed ETF that focuses on disruptive companies that help transform the market, is also internet heavy. ARKW tracks a number of companies that benefit from increase use of shared technology, infrastructure and services in cloud computing, big data, social media, internet, devices and gateways, e-commerce, media ecosystems, health care, sharing economy, point of sale, telecom and cryptocurrencies. The ETF also includes NFLX 6.1%, AMZN 5.5%, FB 4.4%, AAPL 4.1% and GOOG 4.0%.
This article was provided by our partners at etftrends.com.