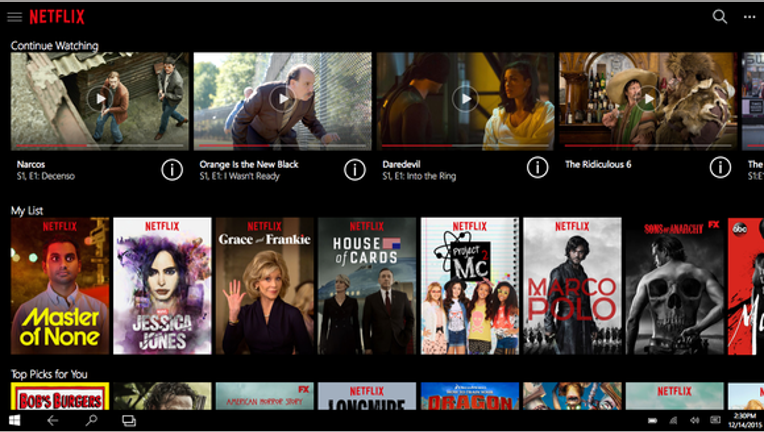 Netflix Inc(NASDAQ: NFLX) caught some at heat at the prestigious Cannes Film Festival last week.
The leading streamer is seen by some in France as an unwelcome disruptor, as it refuses to abide by the traditional "windowing" practice whereby movies are shown exclusively in theaters for a number of weeks before becoming available at home.
Image source: Netflix.
Some of the Cannes audience booed at a screening of the Netflix film "Okja," though it was unclear if it was due to technical difficulties or a reaction to the company's tactics. While Netflix may never win over theater operators -- a French law mandates that movies cannot be streamed until three years after their theatrical run -- the company is leveraging the strength of its model in other ways.
It all started with a meme
Netflix just acquired the rights to produce a movie starring Grammy-winning pop star Rihanna and Oscar-winning actress Lupita Nyong'o based on a 2014 meme that evolved from a photo of the two at a fashion show.
Twitter users speculated that the pair were involved in some sort of heist where Rihanna played the role of a master thief and Nyong'o was a computer-hacker assistant.
Both stars have gotten on board with the idea since the meme went viral, andInsecure's Issa Rae is in talks to write it, with Oscar-nominated Ava DuVernay signed on as the director.
Netflix acquired the rights to produce the to-be-named film at Cannes, reportedly beating out multiple competitors in an aggressive bid.
The power of the subscription model
Netflix answers to a different calling than the traditional film industry players, including the studios and theater owners. With their fates tied to box office draws, studios and theaters have to show movies that will appeal to the masses. This may explain why so many big-budget movies are comic-book adaptations and sequels. They're low-risk projects that have been proven to work.
A movie based on a crowd-sourced Twitter meme from a single photo without a script is essentially the opposite of the surefire bet on a comic-book movie. But because of the star power behind the movie and the viral nature of the meme on Twitter, the movie is guaranteed to delight at least one portion of Netflix's audience: the Twitter-users who pined for the vehicle.
At the box office, every customer has the same value, whether they love the movie, like it, or even hate it. That's not the case with Netflix. Because it operates on a subscription model, it can cater to specific interests in a way that the theater industry cannot as it values the long-term customer, not the one-time payment.Netflix can deploy different programming to appeal to different demographics, which will keep its subscribers hooked.
Similarly, industry observers may have been surprised to see Netflix cancel "The Get Down," while it's chosen to renew the widely panned "Flaked" and also the remake "Fuller House." Those shows likely found audiences somewhere in Netflix's expanse, and that's enough to keep them alive on the streaming platform, which doesn't have to panders to advertisers the way broadcasters do.
While Netflix has been criticized by some for undermining the traditional film industry, it has actually created a new outlet for creative and unique programming that is not determined by advertisers or box office receipts. That model has clearly been a success, as the company now has more than 100 million subscribers, and by attracting projects like the Rihanna-Nyong'o movie, it will continue to rewrite the rules in Hollywood.
10 stocks we like better than NetflixWhen investing geniuses David and Tom Gardner have a stock tip, it can pay to listen. After all, the newsletter they have run for over a decade, Motley Fool Stock Advisor, has tripled the market.*
David and Tom just revealed what they believe are the 10 best stocks for investors to buy right now... and Netflix wasn't one of them! That's right -- they think these 10 stocks are even better buys.
Click here to learn about these picks!
*Stock Advisor returns as of May 1, 2017
Jeremy Bowman owns shares of Netflix. The Motley Fool owns shares of and recommends Netflix. The Motley Fool has a disclosure policy.