Netflix Is Taking On Another $1 Billion in Debt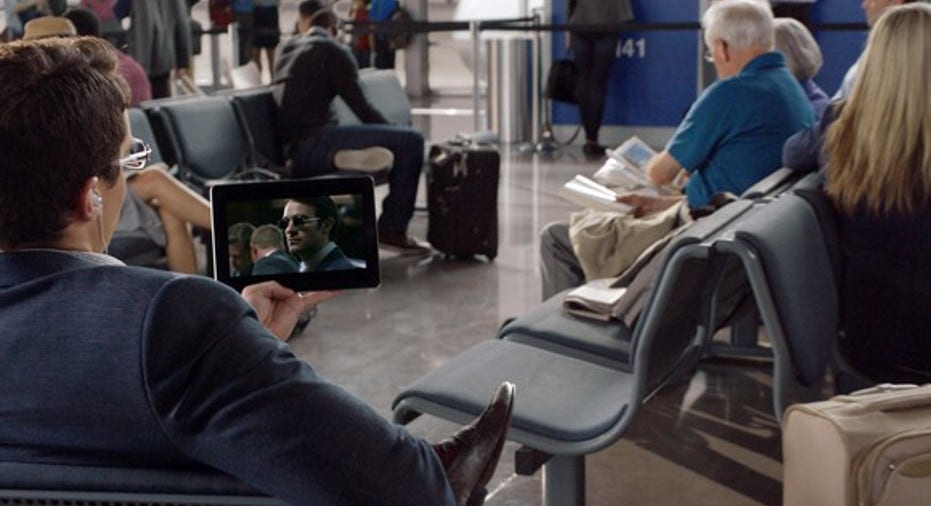 It was just six months ago when Netflix (NASDAQ: NFLX) asked investors for $800 million. Demand for its last debt offering was so strong that it ended up increasing it to $1 billion. Now, management is tapping the debt markets again, this time focusing on international markets and looking to raise 1 billion euros.
While Netflix's debt proposal says the funds will be used for "general corporate purposes," there's clearly one thing driving its need to raise debt -- original content. "We will continue to add long-term debt as needed to finance our expansion of original content," management wrote in its first-quarter letter to shareholders.
Even as the company aims to become significantly more profitable this year and going forward, investors shouldn't expect Netflix's need for debt to slow down anytime soon.
Image source: Netflix
Burning cash
Netflix is burning through cash at an increasing rate. Last year, the company posted negative free cash flow of $1.7 billion. It expects that number to increase to $2 billion this year.
"Negative near-term FCF is the result of the big increases in our original content, combined with small but growing operating margins," management wrote. "We anticipate negative FCF to accompany our rapid growth for many years."
Indeed, originals are becoming a bigger and bigger part of Netflix's content catalog. Chief Content Officer Ted Sarandos walked back on earlier comments from CFO David Wells that it wants 50% of the catalog to be originals, though. "We're not driving toward a target of a percent of original programming versus not," he said on the first-quarter earnings call. "We're just trying to find the very great things for people to watch that move our business and grow the subscriber base."
That said, originals are a good use of cash for Netflix. Even as the number of originals balloons, Netflix is maintaining the dollar efficiency of each original, Sarandos said. In other words, every new dollar Netflix invests in originals results in the same amount of time users spend watching originals as the last dollar. That makes Netflix's content spending extremely efficient.
Can Netflix really take on more debt?
Netflix argues that it's in an extremely strong position to add debt to its balance sheet. "Our debt-to-total cap ratio, at under 10%, is quite conservative compared to most of our media peers, at 30%-70%, and conservative compared to efficient capital structure theory," management wrote in the first quarter letter to shareholders.
Likewise, Netflix's strong EBITDA growth indicates that it should be able to handle more debt. Its debt-to-EBITDA ratio is just over 4, well below the debt-to-EBITDA ratio of 10 it held during its last debt offering.In addition, EBITDA nearly tripled year over year in the first quarter, although that was helped by moving some content expenses into the second quarter.
Finally, Netflix's subscription-based revenue should supply it with enough incoming cash to service any debt it takes on. If original content remains as efficient as it has been, it should produce further subscriber growth, fueling revenue growth. Netflix will probably use that growth to further lever the company until it sees diminishing returns on its original content spending. At that point it can start paying down the debt and let the cash flow.
Not only is Netflix in a good position to take on more debt, but it's also being opportunistic by raising debt now before interest rates climb further. Management is intent on using debt to fuel its expansion for the next few years, so it might as well get the best rates possible.
Even though Netflix is burning cash and raising more and more debt every year, that shouldn't concern investors. It's a well-thought-out strategy, and Netflix is capable of handling a growing pile of debt with its potential cash flow from monthly subscribers.
10 stocks we like better than NetflixWhen investing geniuses David and Tom Gardner have a stock tip, it can pay to listen. After all, the newsletter they have run for over a decade, Motley Fool Stock Advisor, has tripled the market.*
David and Tom just revealed what they believe are the 10 best stocks for investors to buy right now... and Netflix wasn't one of them! That's right -- they think these 10 stocks are even better buys.
Click here to learn about these picks!
*Stock Advisor returns as of April 3, 2017
Adam Levy has no position in any stocks mentioned. The Motley Fool owns shares of and recommends Netflix. The Motley Fool has a disclosure policy.