Netflix is Getting Into Merchandise...And It's a Brilliant Idea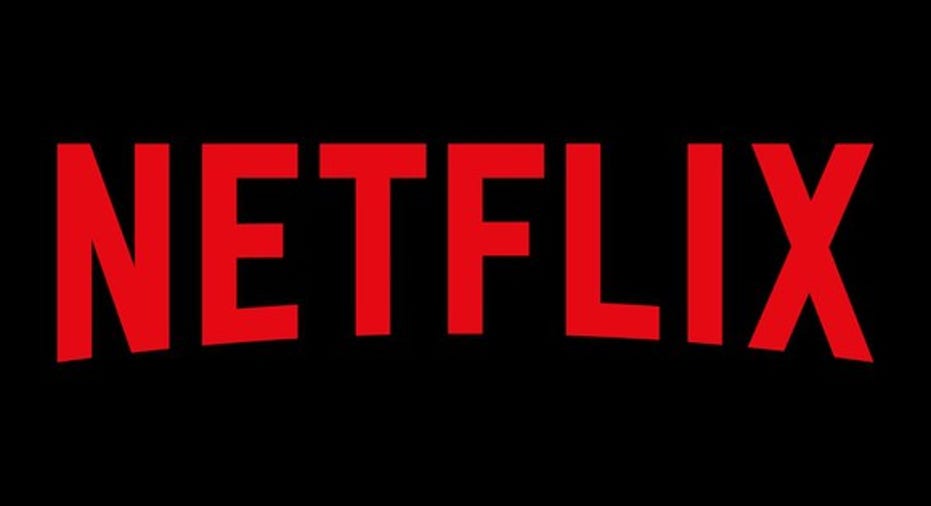 Fans of Netflix (NASDAQ:NFLX) original programs like Stranger Things, Narcos and The OA and will soon get something they have long wanted: merchandise from their favorite shows. In a job posting on its website, Netflix announced that it is looking to hire a merchandising and promotion manager to oversee content distribution and licensing of books, toys, comics and apparel for its popular shows. Netflix wants to use merchandising to "help amplify fervor around key titles," according to the job description.
Coming soon: Netflix merchandise. Image source: Netflix.
Pop Culture Phenomenons
There certainly has been fervor around some of its shows. Netflix true-crime documentary Making a Murderer dominated the pop culture conversation. Fans became amateur investigators, scoured the internet for missed evidence and used the Freedom of Information Act to gain access to court documents. The show initiated a national conversation regarding fairness in our justice system and the publicity surrounding the program may even have contributed to a conviction being overturned for one of the subjects of the documentary.
Netflix's supernatural thriller Stranger Thing salso became something of a cultural phenomenon. With just the right blend of 80's cinematic references and cultural nostalgia, it hit a sweet spot for viewers. Some called Stranger Things the best Netflix original yet, while others proclaimed it the blockbuster of the summer. The show made the top ten list of most tweeted TV shows for the year, and recently won a Screen Actors Guild award for best ensemble in a drama series.
This is all to say Netflix's series have generated a ton of buzz, and merchandise is a great way to indulge fans and build up their already strong brand.
Stranger Things merchandise available at Hot Topic. Image source: Netflix.
Trial Run
In what was apparently a successful experiment, Netflix made a limited assortment of Stranger Things products available at cult-retailer Hot Topic, likely leading to a further push into merchandising. Netflix seems to be taking a page from the playbook of Time Warner Inc.'s (NYSE:TWX) HBO, which has successfully exploited the popularity of its hit show Game of Thrones by using products to increase awareness. Netflix wants to tap further into the buzz created by its shows, using merchandise to amplify and extend it, creating even greater excitement. This will provide additional marketing opportunities for its most popular programs, help increase fan enthusiasm and prompt non-subscribers to sign up.
Massive Opportunity
If Netflix wants to learn from the real master, it will follow in the footsteps of media giant The Walt Disney Company (NYSE:DIS). Disney is the undisputed champion of using products to cross promote its intellectual property, with tentacles reaching into every corner of consumer retail. You can't walk down the street most days without seeing someone wearing a shirt bearing the Captain America shield. Beyond building awareness, merchandising could provide Netflix with a lucrative side-business going forward.
This quote from the job posting spells out Netflix's intent:
Merchandise will boost interest in Netflix originals.
Why Wait Until Now?
Merchandising may seem like a no-brainer, but it wasn't an option until now. Netflix doesn't own every show branded as a Netflix original. When it started out, the company licensed its original content but didn't own the shows. Examples include House of Cards, which is owned by Media Rights Capital and Orange Is the New Black, owned by Lionsgate (NYSE:LGF-A) (NYSE: LGF-B) TV and Tilted Productions. Other examples are Marvel's Daredevil, Jessica Jones and Luke Cage, all licensed from Disney's Marvel. Netflix announced in 2015 that it would make owning its original content a priority, beginning with the slate of 20 or more original shows it debuted in 2016. Some reports suggest, however, that Netflix may be asking its partners for a share in the proceeds from merchandise related to Netflix-produced shows that are owned by other companies.
Another Virtuous Cycle
Netflix will continue to build its catalog of originals and more of its shows will likely enter the popular lexicon. Merchandising will be an effective tool in acquainting the uninitiated with Netflix streaming offerings and drive further worldwide adoption of its services. I'll take the hoodie and the coffee mug, please.
Find out why Netflix is one of the 10 best stocks to buy now
Motley Fool co-founders Tom and David Gardner have spent more than a decade beating the market. (In fact, the newsletter they run, Motley Fool Stock Advisor, has tripled the market!*)
Tom and David just revealed their ten top stock picks for investors to buy right now. Netflix is on the list -- but there are nine others you may be overlooking.
Click here to get access to the full list!
*Stock Advisor returns as of February 6, 2017
Danny Venaloved Stranger Things and owns shares of Lions Gate Entertainment, Lions Gate Entertainment (B Shares), Netflix, and Walt Disney. Danny Vena has the following options: long January 2018 $80 calls on Walt Disney, short April 2017 $105 calls on Walt Disney, and long January 2018 $15 calls on Lions Gate Entertainment. The Motley Fool owns shares of and recommends Lions Gate Entertainment, Lions Gate Entertainment (B Shares), Netflix, and Walt Disney. The Motley Fool recommends Time Warner. The Motley Fool has a disclosure policy.