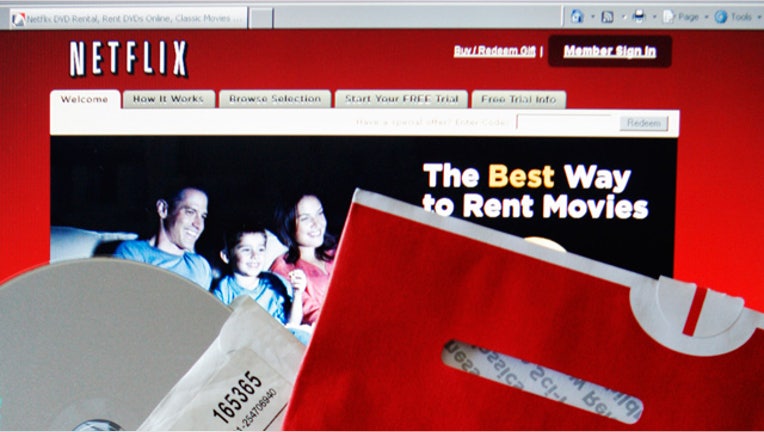 The honeymoon looks to be over for Netflix (NASDAQ:NFLX) and its investors, and the breakup is getting messy.
Its shares were down 43% Tuesday after a third-quarter earnings report on Monday that put numbers to Netflix's recent woes. Not only is the on-demand video company bleeding customers, it expects to lose money in early 2012 as it rolls out expansion plans in Europe.
The stock has now plunged 75% from its all-time high of $305 earlier this year. On the way down, Netflix's market value has fallen to under $4 billion from more than $16 billion.
Its fall from grace -- from the Nasdaq's biggest stock market gainer of 2010 to a virtual pariah -- has been abrupt but not that surprising.
Competition was heating up for the Internet-based, mail order video provider even before it announced an ill-timed and apparently badly-thought-out plan to separate its mailing service from its online-streaming operation.
As if that wasn't head-scratching enough, the company dramatically raised its prices.
Once-loyal customers are now leaving in droves, a point Netflix acknowledged Monday in its earnings report.  The company said it lost 800,000 subscribers in the third-quarter alone.
On Tuesday, Goldman Sachs confirmed what most investors seemed to already be thinking, cutting Netflix shares to neutral from buy and slashing its 6-month price target to $75 from $200.
"We do not see a clear catalyst path that would drive shares," Goldman said in a research note. Goldman pointed out that the company hasn't revealed any plan for attracting subscribers back.
Repeated apologies from Netflix CEO Reed Hastings apparently aren't enough.
On Monday he told The Wall Street Journal, "We made a couple of big mistakes this year.  It's up to us to own up to those mistakes and to move forward."
If it's not too late.