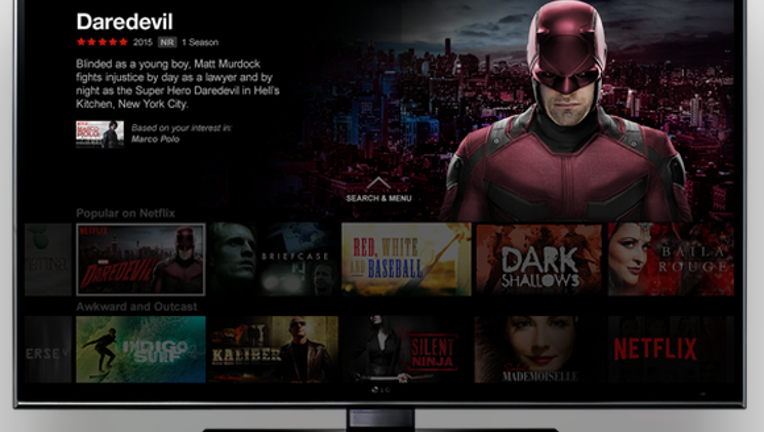 It was just four years ago when Netflix (NASDAQ: NFLX) began making its own original content -- a move that didn't go without criticism. Requiring big upfront investments, it was initially unclear just how well these big investments would pay off over the long haul. But as years passed, not only did Netflix's "Originals" prove to be one of the company's best strategic moves, but the company has embraced original releases far more than anyone anticipated.
Fast forward to 2017, and Netflix is aiming to launch a whopping 1,000 hours of high-quality original content. Here's a look at the growth of Netflix's original content, and why it matters.
Image source: Netflix.
Expect to see far more Netflix Originals
"We are now in the fourth year of our original content strategy and are pleased with our progress," Netflix said in its quarterly shareholder letter in October. "In 2017, we intend to release over 1,000 hours of premium original programming, up from over 600 hours this year."
This is quite a target for 2017. Not only is 1,000 hours up about 67% from the company's 600 hours of original content last year, but just two years ago, Netflix was only making about 300 hours of original content per year. And just four years ago, the company was just getting started with original content efforts.
As Netflix made clear with its target for 1,000 hours of original content in 2017, management has no intention of slowing its growth of originals.
But Netflix chief content officer Ted Sarandos would want to emphasize here that the company is even more focused on quality than it is quantity when it comes to originals. So investors should expect not just more original content, but more high-quality original content. Sarandos explained this focus in the company's most recent earnings call:
Sarandos went on to list some of the content it has slated for the remainder of its first quarter:
What's next for Netflix Originals?
Going forward, the streaming-video giant will likely continue to be aggressive with its original content, as long as it is boosting member engagement and scaling Netflix's business.In terms of engagement on originals, Netflix CFO David Wells said in the company's third-quarter conference call that Netflix was liking what it was seeing.
Image source: Netflix
And the company has recently had notable success with scaling its original content, stating in its fourth-quarter shareholder letter that, "It is clear to us that high quality content travels well across borders." Management went on to cite Marvel's Luke Cage, The Crown, Black Mirror, and even Gilmore Girls: A Year in the Life, as examples of high-quality content paying dividends beyond U.S. borders. Indeed, the big success of original content like this overseas was a key driver for the company's higher-than-expected international member additions in the fourth quarter.
Even though 1,000 hours of content in 2017 does sound like an audacious goal after a year in which Netflix released just 600 hours of original content, originals' high customer engagement and ability to scale globally continues to make an excellent case for aggressive investment on this front.
Find out why Netflix is one of the 10 best stocks to buy now
Motley Fool co-founders Tom and David Gardner have spent more than a decade beating the market. (In fact, the newsletter they run, Motley Fool Stock Advisor, has tripled the market!*)
Tom and David just revealed their ten top stock picks for investors to buy right now. Netflix is on the list -- but there are nine others you may be overlooking.
Click here to get access to the full list!
*Stock Advisor returns as of January 4, 2017
Daniel Sparks has no position in any stocks mentioned. The Motley Fool owns shares of and recommends Netflix. The Motley Fool has a disclosure policy.