Netflix Inc.'s Stock Split History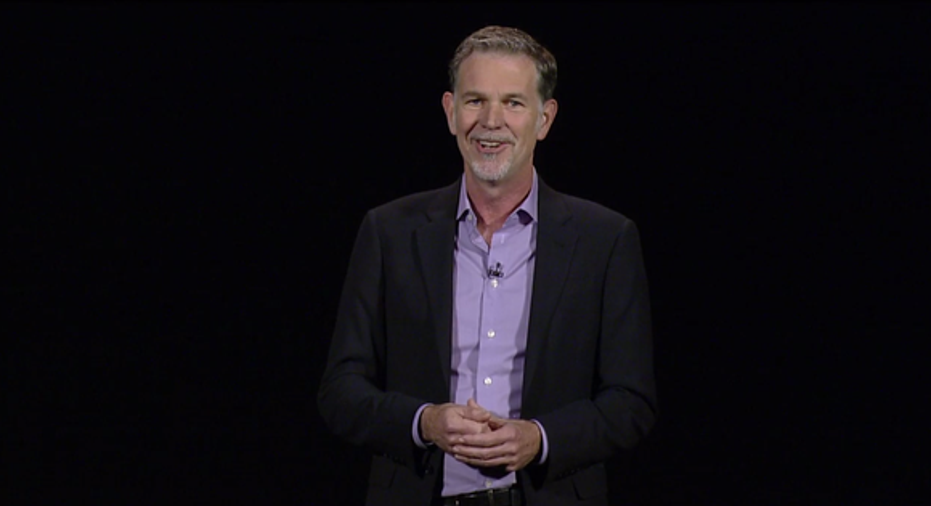 If you bought Netflix when it went public in May 2002, you'd be sitting on an incredible 7,000% return in just under 15 years. The streaming video giant's rise hasn't always been steady (shares collapsed by 80% at one point in 2011), but it remains one of the market's most dramatic success stories.
The stock has split just twice in Netflix's history as a public company -- first in a two-for-one split in February 2004 and again in a seven-for-one split in July 2015.
Netflix stock split history
| Date | Split Level | Share Price (Split-Adjusted) |
| --- | --- | --- |
| February 12, 2004 | Two-for-one | $5.08 |
| July 15, 2015 | Seven-for-one | $114.77 |
Data source:S&P Global Market Intelligence.
The first stock split occurred less than two years after Netflix joined the stock market after the company had just crossed $1 billion of market capitalization. Operating strictly as a subscription DVD-by-mail service at the time, Netflix was only showing hints of its broad appeal and improving finances. Revenue soared by 80% in 2003 as the company reached 1.5 million subscribers. It turned out its first annual profit that year to the tune of $7 million. "Our Q4 performance and the announced stock split reflect the strong, organic and sustained growth of the Netflix model," CEO Reed Hastings said at the time.
It would be a few years before management began testing the streaming video service that would become the engine behind its stratospheric global growth.
Split No. 2 happened in mid-2015, when the business looked much different than it did in those early days. Netflix added 13 million new members through calendar 2014 (entirely in the streaming segment), compared to 11 million in the previous year, which brought its total to 60 million subscribers. At the same time the international business had spiked to 22 million users.
Image source: Netflix.
All of that success helped push shares to nearly $700 apiece. At that price tag, Netflix was one of the most expensive stocks in the S&P 500 index (on an absolute basis). The seven-for-one split did nothing to change the underlying value of the business, but it did make it easier for smaller investors to trade the stock. At about $100 per share, it suddenly became much easier to lower or increase your exposure to the business in relatively small increments.
The next split
Netflix's future, and its prospects for additional price-driven splits down the road, likely comes down to two key questions. First, how will it perform on the global stage? Despite availability in every market around the world (with the notable exception of China), the subscriber base is still heavily tilted toward domestic users.
Netflix CEO Reed Hastings. Image source: Netflix.
Over the long term the brand will fight to gain acceptance in places like Japan, France, and Brazil. The success that Hastings and his team engineer in that challenge will determine whether -- and how quickly -- the company passes 100 million global subscribers.
Second, can Netflix improve its content offering to the point that subscribers are happy paying more for the service? A big test of that assumption will happen in the next year as the streamer adds hundreds of hours of original programming along with first-rate movie releases from its Disney partnership.
Netflix's first five years as a public company revolved around a brutal fight with Blockbuster over the DVD rental market. Most of the past decade has been about establishing itself as the leading company in the internet-delivered TV business. Hastings believes that model will eventually replace traditional TV, which is why the company is fighting so hard right now to gain scale by boosting its global subscriber rolls.
The article Netflix Inc.'s Stock Split History originally appeared on Fool.com.
Demitrios Kalogeropoulos owns shares of Netflix and Walt Disney. The Motley Fool owns shares of and recommends Netflix and Walt Disney. Try any of our Foolish newsletter services free for 30 days. We Fools may not all hold the same opinions, but we all believe that considering a diverse range of insights makes us better investors. The Motley Fool has a disclosure policy.
Copyright 1995 - 2016 The Motley Fool, LLC. All rights reserved. The Motley Fool has a disclosure policy.