Netflix, Inc. Earnings: What to Watch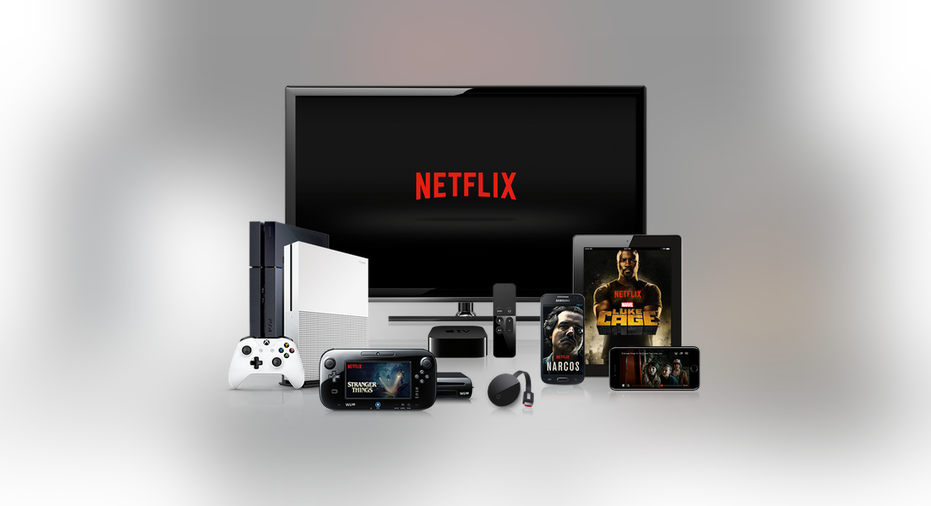 With earnings season kicking into high gear next week, one of the first hot stocks to watch this quarter will be Netflix (NASDAQ: NFLX). Up about 35% in the past six months, investors will be looking for the streaming-video company to post strong results.
Ahead of Netflix's first-quarter results on Monday, April 17, here's an overview of some key items worth checking in on after the quarterly report goes live.
Image source: Netflix.
Revenue and earnings per share
Analysts have big expectations for Netflix's revenue and earnings per share (EPS) in Q1. On average, analysts expect the company to report revenue and EPS of $2.64 billion and $0.37,respectively, up significantly from $1.96 billion and $0.06, respectively, in the year-ago quarter.
Analysts' expectations for such a big jump in profits comes as Netflix management guided for a 9% operating margin for its first quarter -- much higher than its fourth-quarter operating margin of 6.2%. But investors shouldn't get used to this high of an operating margin in the near term.
Netflix said the steep increase was influenced by "the timing of content spend, including moving House of Cards season 5 from Q1 to Q2." Further, Netflix said that, while it expects its contribution margin in its international segment to be slightly positive in Q1, it expects heavy investments in the future to return the segment to a contribution loss in Q2.
In Netflix's most recent quarter, the company reported revenue and EPS of $2.48 billion and $0.15, respectively. These figures beat a consensus analyst estimate for revenue and EPS of $2.46 billion and $0.13, respectively.
Net member additions
In Netflix's fourth quarter, the company crushed analyst expectations, as well as management's own targets, for member additions for its streaming video service.The company added 7.05 million new members globally during the quarter, nearly 2 million ahead of management's forecast for 5.2 million members. In addition, Netflix's member additions for the quarter also were up substantially from the company's 5.59 member additions in the year-ago quarter.
"This was the largest quarter of net additions in our history and was driven by strong acquisition trends in both our US and International segments," Netflix said in its fourth-quarter shareholder letter.
These net member additions were made up of 1.93 million net member additions in the U.S. and 5.12 million in international markets. Management had forecasted for 1.45 million domestic member additions and 3.75 million international additions.
Image source: Netflix.
Going into Netflix's first quarter, management said it expects a total of 5.2 million member additions. Management expects 1.5 million of these additions to be domestic and 3.7 million to be international.
Notably, Netflix is forecasting a year-over-year decline in member additions. In the year-ago quarter, Netflix added 5.59 million members globally. But management is careful to note that the timing of its first quarter laps the company's major international expansion last January, to 130 new countries -- an expansion that brought the service to every significant market in the world except China.
Netflix will release its financial results for its first quarter of 2017 after market close on Monday, April 17. The company will host a live conference call to discuss the results at 3:00 p.m. PST. Stay tuned at The Motley Fool for more pre-earnings coverage of Netflix, as well as a Foolish look at the company's quarterly results after they go live.
10 stocks we like better than NetflixWhen investing geniuses David and Tom Gardner have a stock tip, it can pay to listen. After all, the newsletter they have run for over a decade, Motley Fool Stock Advisor, has tripled the market.*
David and Tom just revealed what they believe are the 10 best stocks for investors to buy right now... and Netflix wasn't one of them! That's right -- they think these 10 stocks are even better buys.
Click here to learn about these picks!
*Stock Advisor returns as of April 3, 2017
Daniel Sparks has no position in any stocks mentioned. The Motley Fool owns shares of and recommends Netflix. The Motley Fool has a disclosure policy.