Netflix, Inc. Earnings: Mark Your Calendar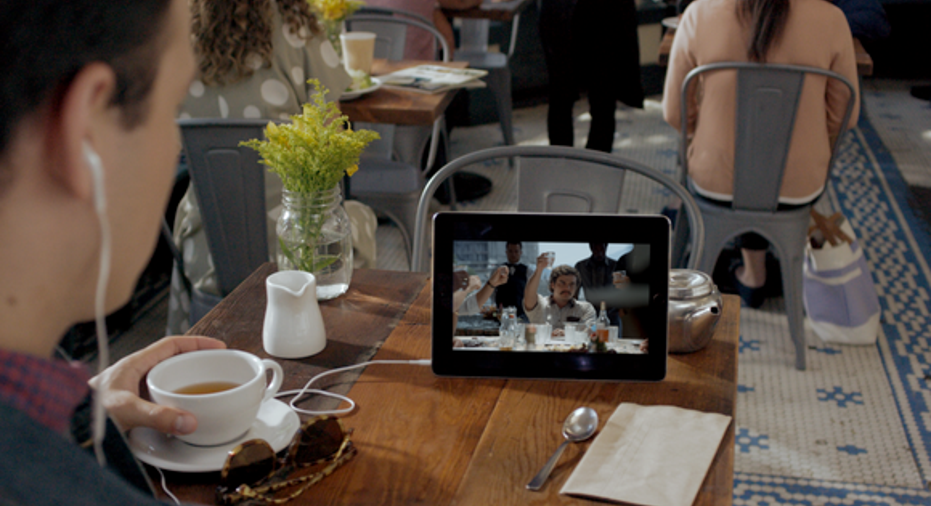 If you're interested in Netflix (NASDAQ: NFLX) stock, you might want to mark your calendar. The streaming-video media giant is scheduled to report its fourth-quarter results on Wednesday, Jan. 18. After rebounding from a sell-off in early 2016, the stock has now even soared to new all-time highs. After a 34% rise during the past six months, you can bet the pressure is on. Can Netflix deliver?
Ahead of Netflix results, here's some background on a couple of key metrics worth looking into when the streaming-video company posts its quarterly update.
Image source: Netflix.
Revenue and earnings per share
In Netflix's most recent quarter, the company's $2.29 billion in quarterly revenue was definitely notable, but where Netflix really stood out was its earnings per share of $0.12. Not only was this up significantly from Netflix's $0.07 in the year-ago quarter, but it was about double analyst expectations for EPS of $0.06. Netflix's third-quarter earnings beat was driven by better-than-expected improvements in profitability because of a 10% increase in average selling subscription prices in both the U.S. and international segments. Notably, the company's U.S. contribution profit soared 38% year over year.
Following such an exceptional quarter, analysts have bigger expectations for Netflix's fourth quarter. On average, analysts are expecting Netflix to report revenue and EPS of $2.47 billion and $0.13, respectively.
For its streaming revenue, which accounts for the majority of Netflix's revenue, management said it expected about $2.34 billion, up from $2.16 billion in Q3 and $1.67 billion in the year-ago quarter.
Members
Another area Netflix absolutely crushed expectations in its third quarter was net member additions. The company added 0.4 million net members in the U.S. and 3.2 million internationally. Netflix had said it expected 0.3 million in the U.S. and 2.0 million internationally. Q3's net member additions, therefore, brought total members to almost 87 million, up from about 75 million in the year-ago quarter.
For its fourth quarter, Netflix expects another big quarter of net member additions. Management guided for a whopping 1.45 million net member additions in the U.S. and 3.75 additions internationally. This would bring total streaming members to an impressive 92 million.
Image source: Netflix.
While it's impossible to know how many new members Netflix could add in the final quarter of the year, there's a solid chance the streaming company could outperform its expectations. Given that in its third quarter management cited excitement around the company's original content as a key reason for its over-performance on net member additions, it's possible that the same thing could happen in Q4. Like the quarter before it, Netflix's fourth quarter was marked by a wide range of Netflix original releases aimed at both domestic and international markets.
Netflix will release its fourth-quarter results after market close on Wednesday, Jan. 18, at approximately 1:05 p.m. PT. Stay tuned at The Motley Fool for more Netflix coverage ahead of the company's earnings release, as well as for a Foolish take on the company's fourth-quarter results when they are released.
10 stocks we like better than Netflix When investing geniuses David and Tom Gardner have a stock tip, it can pay to listen. After all, the newsletter they have run for over a decade, Motley Fool Stock Advisor, has tripled the market.*
David and Tom just revealed what they believe are the 10 best stocks for investors to buy right now... and Netflix wasn't one of them! That's right -- they think these 10 stocks are even better buys.
Click here to learn about these picks!
*Stock Advisor returns as of January 4, 2017
Daniel Sparks has no position in any stocks mentioned. The Motley Fool owns shares of and recommends Netflix. The Motley Fool has a disclosure policy.