Netflix, Inc. Earnings: 3 Important Metrics to Watch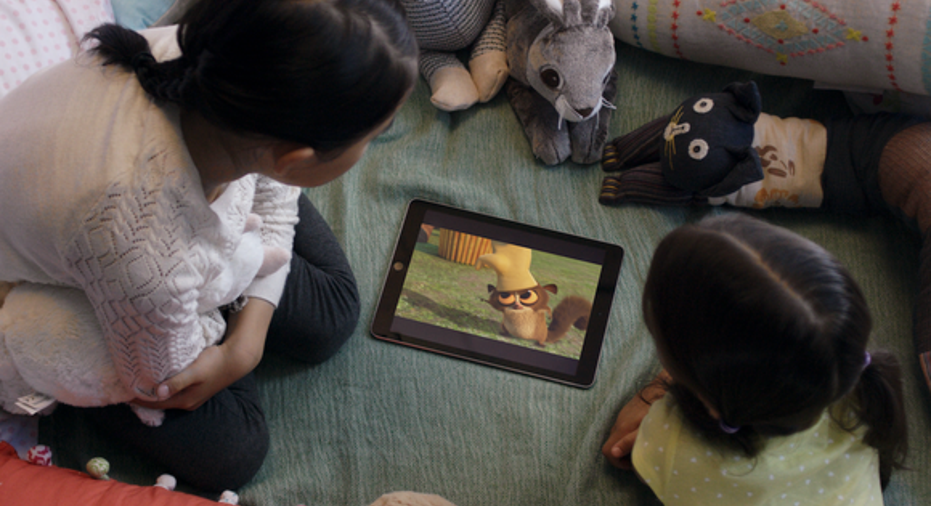 Netflix (NASDAQ: NFLX) stock had another solid trading day on Friday. At the time of this writing, the stock looked poised to close several percentage points higher, putting shares up about 7% year to date and a whopping 38% in the last six months. The bullish sentiment toward the stock comes just before the company is scheduled to report financial results for its fourth quarter on Wednesday, Jan. 18. Can the streaming-video company live up to bullish expectations?
As investors prepare for the company's fourth-quarter earnings release, here's some background on three must-watch areas of the company's business.
Image source: Netflix.
Net member additions
Netflix net new members in its third quarter were higher than expected. The company added 3.6 million new members -- well over its guidance for 2.3 million new members. With this recent performance in the rearview mirror, investors likely have high hopes for Netflix member additions when the company reports fourth-quarter results.
Image source: Netflix.
When Netflix reported third-quarter earnings, management provided optimistic guidance for fourth-quarter net member additions, forecasting a total of 5.2 million new members. Management said it expected 1.45 million of these new members to be in the U.S. and the remaining 3.75 million in international markets.
The most uncertainty with this forecast surrounds Netflix's expected international member additions, which have proved difficult to predict. Netflix's 3.2 million international net member additions in Q3, for instance, accounted for most of the company's overperformance in its total net member additions -- management was expecting just 2 million new international members in Q3.
Net member additions guidance
Another key area to watch when Netflix reports fourth-quarter results will be management's guidance for first-quarter net member additions. This figure will help investors get an idea of the sort of growth Netflix anticipates as it continues to refine, improve, and localize the many new international markets the company added in 2016.
Based on a comment management made in its third-quarter shareholder letter about how the company will "face a tough international net adds comparison in Q1'17 because of the initial membership surge in Q1'16 tied to the launch of 130 additional territories," investors shouldn't expect guidance for international members to exceed its year-ago 4.5 million international additions.
For total new net member additions, therefore, investors should look for first-quarter guidance to be in the range of 3.5 million to 4.5 million, below its 5.59 million total net additions in the first quarter of 2016.
Contribution profit margin
For Netflix's important contribution profit margin metric, which the company defines as revenues less cost of revenues and marketing expenses as a percentage of total revenue, investors should look for an upward trend both in Q4 and in the company's guidance for the first quarter of 2017.
In its third-quarter shareholder letter, management was optimistic about the trajectory of its contribution profits in 2017. "As discussed, for the balance of 2016, we will continue to operate around break even, and then start generating material global profits in 2017 and beyond, by marching up operating margins steadily for many years."
Image source: Netflix.
Management guided for a contribution margin of 18.8%, up from 16.2% in the year-ago quarter. Breaking this down by Netflix's two geographic segments, management expected its U.S. contribution margin to be 36.9%, up from 34.3% in the year-ago quarter, and its international contribution margin to be negative 7.9%, a big improvement from a negative 19.2% margin in the year-ago quarter.
Overall, investors should look for a great quarter from Netflix, expecting it to meet or exceed its guidance for new members, contribution margin, and contribution profit, as well as provide a robust outlook for the first quarter of 2016. The stakes are particularly high after the stock's sharp increase ahead of the earnings release.
Find out why Netflix is one of the 10 best stocks to buy now
Motley Fool co-founders Tom and David Gardner have spent more than a decade beating the market. (In fact, the newsletter they run, Motley Fool Stock Advisor, has tripled the market!*)
Tom and David just revealed their ten top stock picks for investors to buy right now. Netflix is on the list -- but there are nine others you may be overlooking.
Click here to get access to the full list!
*Stock Advisor returns as of January 4, 2017
Daniel Sparks has no position in any stocks mentioned. The Motley Fool owns shares of and recommends Netflix. The Motley Fool has a disclosure policy.